Education Abroad
Northern Arizona University
Center for International Education
studyabroad@nau.edu
928-523-2409
Home
> Blogs, Videos & More!

Below are some student blogs for an inside look at studying abroad. Also check out videos of our programs and quotes from alumni!
Academic Year 2014/2015
Amanda Robinson
Paris, France

Read Her Blog!








---
Spring 2014
Thomas Rice
San Jose, Costa Rica
"I am very thankful that my study abroad experience has given me the tools to travel and the practice with these tools. I look forward to future explorations."
---
Andrea Dame
Siena, Italy
"Four Sundays ago, I boarded a plane with two of my friends to travel halfway around the world and start the adventure of a lifetime. This semester I am studying abroad in Siena, Italy a pretty medieval town three hours north of Rome. The past four weeks have been a whirlwind as I have tried to adjust to the language barrier, culture shock, and getting my bearings of living in another country."
Read Her Blog!
---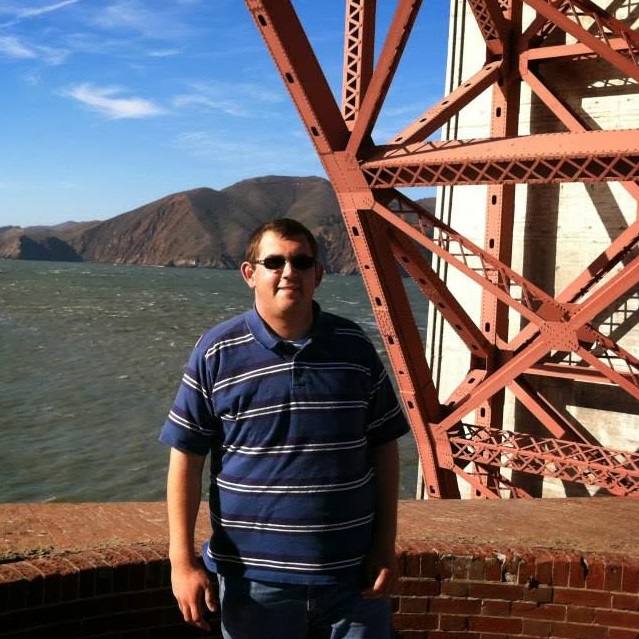 Mitchell Johnson
Aalborg, Denmark
"One thing I've noticed about the Danish culture and student life is they are very laid back about of doing things. They do not stress about everything at all times, they like to take their time and its not uncommon for them to just go somewhere in Denmark or to another country for a regular or long weekend to relax and get away."
Read His Blog!
---
Fall 2014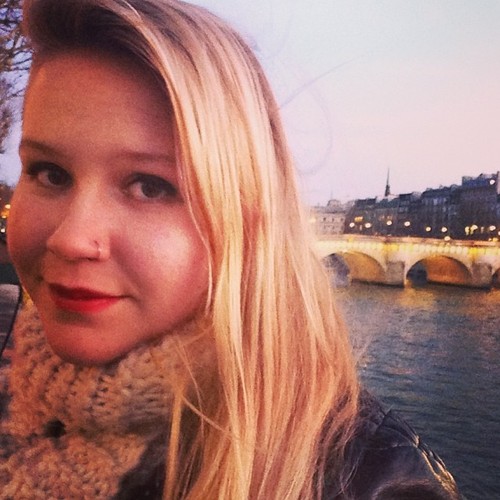 Hannah Schertenlieb
La Rochelle, France
"People in Paris seemed to take life very slowly with ease but in a directionally moving forward manner. Only once while in Paris did Ali or I ever hear someone honk a horn. Although the driving in Paris was especially busy and sometimes terrifying with many tiny side streets, barely any lane distinction, and hardly any traffic laws there was never any angry drivers."
Read Her Blog!
---
Joy Noriega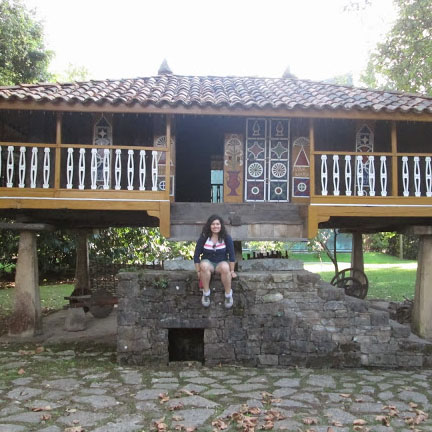 Oviedo, Spain
Wow! I have only been here one full day and two half days since getting off the plane in Madrid and taking a 5 hour train ride to Oviedo. During my wait at the train station and on the train, I "people watched." I noticed words that were said and the way people would greet each other.
Read Her Blog!
---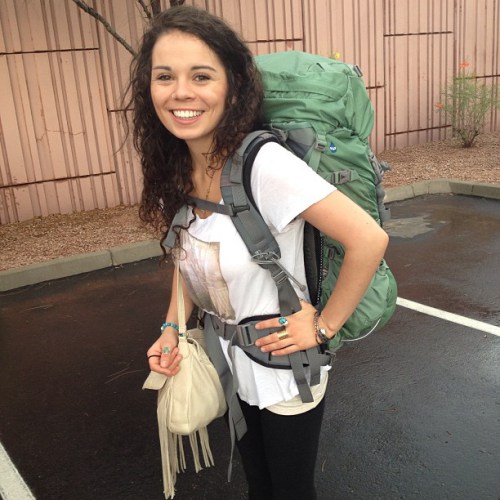 Kendal Brownsburger
Perth, Austrailia
With that said, I am growing quite accustom to Australian culture. There is a real laid back vibe here in Western Australia, not in the lazy sense, though there is a joke that perhaps laziness is a tad present for the shops close so early here. Many of the shops close at 5 pm!
Read Her Blog!

---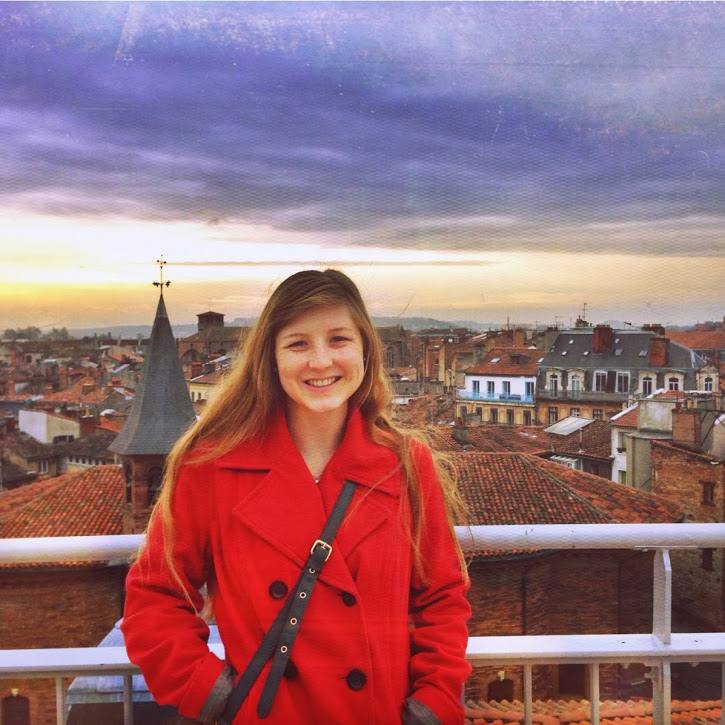 Rachel Pool
Siena, Italy
Even though the language barrier is extremely tough, I feel very welcomed by my family and comfortable in the house. I like getting to be in the city all day at school or with my friends and then leaving the city to experience Italian culture with my family at night.

Read Her Blog!
---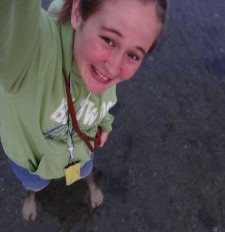 Caitlin Cerra
Sharjah, United Arab Emirates
Even though I'm not with my horses anymore, I continue to wear jeans out of tradition. Abaya, thobe, and hijab are the Middle Eastern versions of jeans and cowboy boots. Just as some Americans wear jeans and cowboy boots to identify with a certain past – even if they've never ridden a horse! – these clothes are also worn out of tradition.
Summer 2013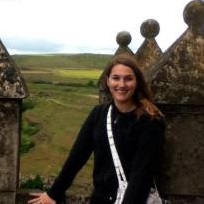 Lindsey Brown
Salamanca, Spain
"We talked about how different our lives in Flagstaff were going to be when we got back. We both had really busy Senior years to go back to, and spending a month in the relaxing atmosphere of Spain was a welcome change"
Read Her Blog!
---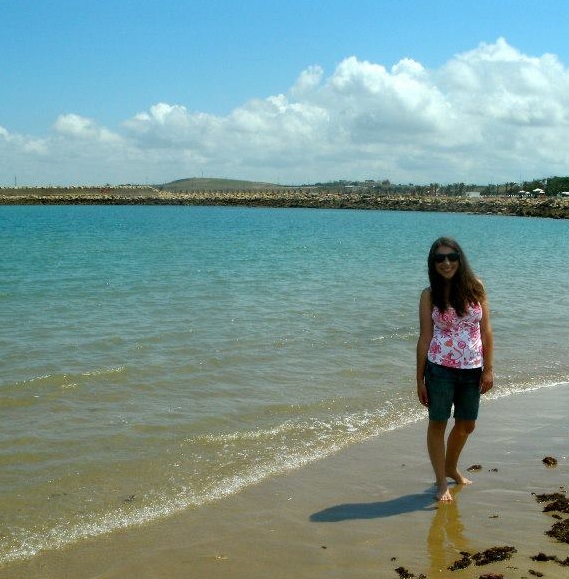 Danielle DeLano
Meknes, Morocco
"The heavy French influence in Morocco was very impressionable. Men will greet each other with kisses on the cheeks (though it's not uncommon for them to just shake hands) and women will do the same. Even when you first meet each other and don't even know who you're talking to."
Read Her Blog!
---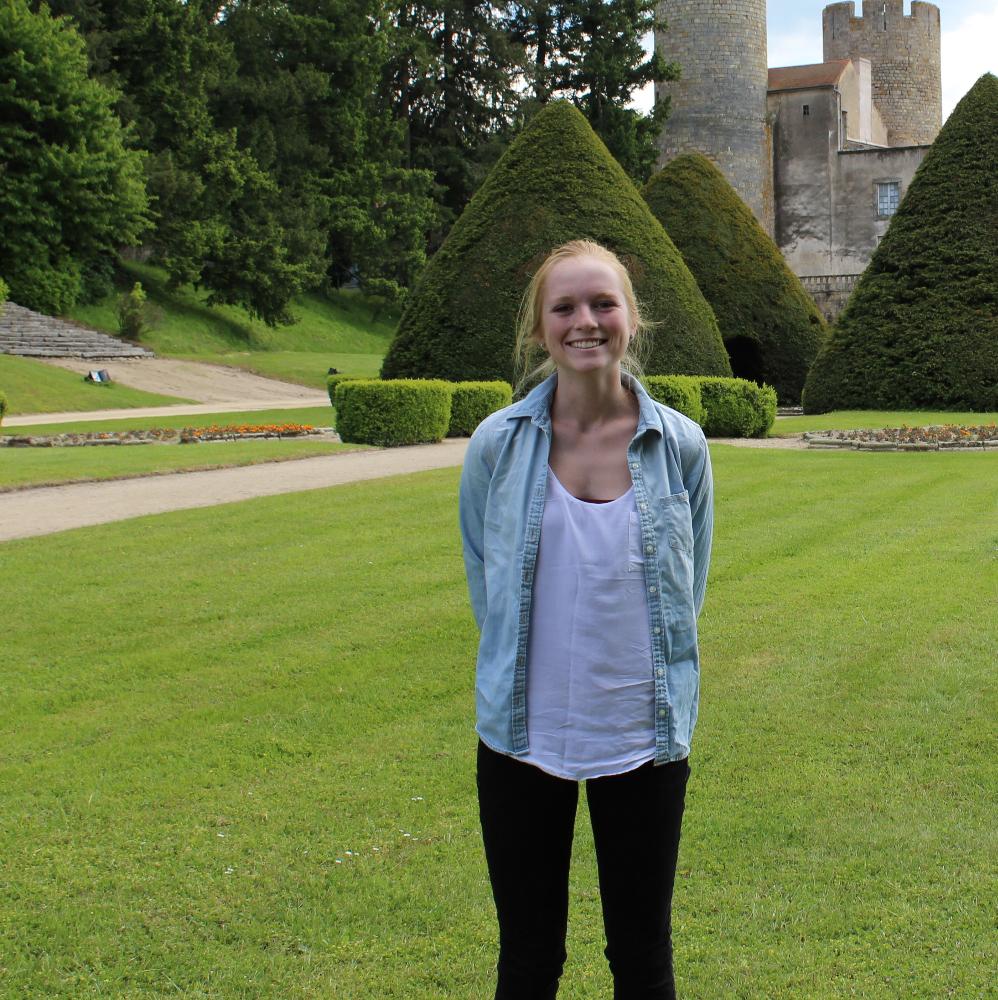 Jennifer Cummiskey
Vichy, France
"After school we went for a walk around Vichy with the cultural director and saw a bunch of historical plaques and statues. This town was home to Napoleon III and was where the French Regime was located during World War II so it is interesting. There's also a natural mineral water spring that we got to drink out of today. It's so pretty and was like drinking Perrier out of a well, but not as bubbly. I really like the kids in my group, they are all so nice and funny."
Read Her Blog!
---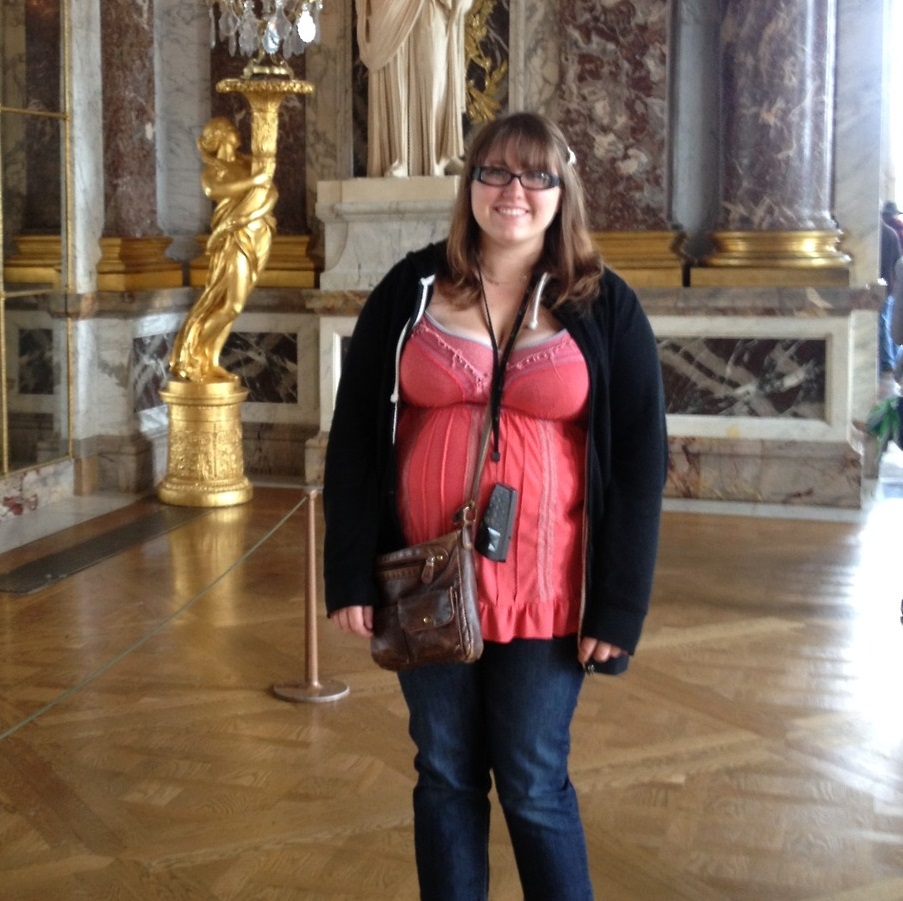 Kristi Seuffert
Paris, France


"
Wow. I can't believe a week has already passed! It feels like I've been here for a long time, but it also feels like I just stepped off the plane! Crazy! I definitely feel like I've got a feel for the city. I think I've basically mastered the Metro and map reading and stuff, so I haven't gotten super lost yet. That's always nice."
Read Her Blog!
---
Sharon Downer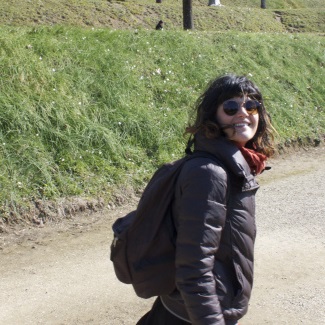 Siena, Italy
"The bus ride to the city center is eye-opening. I don't know what it is, but the sky seems bigger here (not as many buildings to hide it) and almost appears to hug the landscape — illusions. When there are buildings blocking the sky, they are typically interesting to look at. The buildings in the city center are very ornate, but the ones outside the wall are very simple in design."
Read Her Blog!
---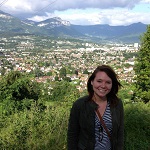 Chelsea Moreno
Chambery, France
"I have been in Chambery since last Friday, but I feel like it's been months since I got off the plane in Geneva. Every day so far is a new experience and I am constantly on my feet, whether I am walking to school or walking around town"
Read Her Blog!
---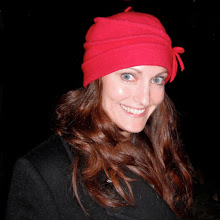 Martha James
Siena, Italy
"Everything is so beautiful here, including the people. I feel like I've just stepped inside a picture book featuring rolling green hills, terra cotta rooftops and ancient cathedrals. So excited to be here!"
Read Her Blog!
---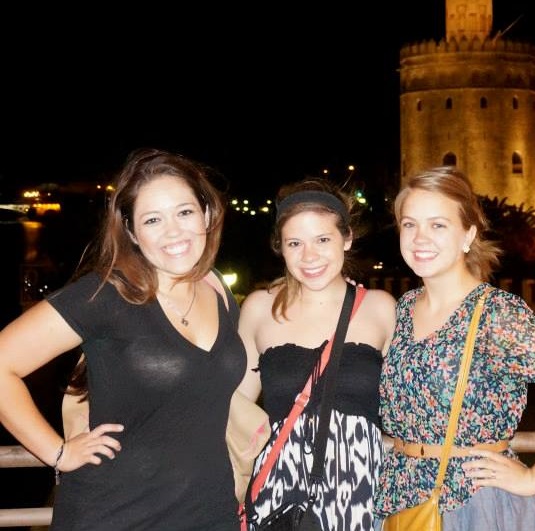 Melody Madi
Seville, Spain
"The past few days have been packed with tourism. Tour guides, museo del prado, parque retiro, y comida, comida, comida. One thing I'm looking forward to is having home cooked meals..cheaper and healthier."
Read her blog!
---
Katherine Rush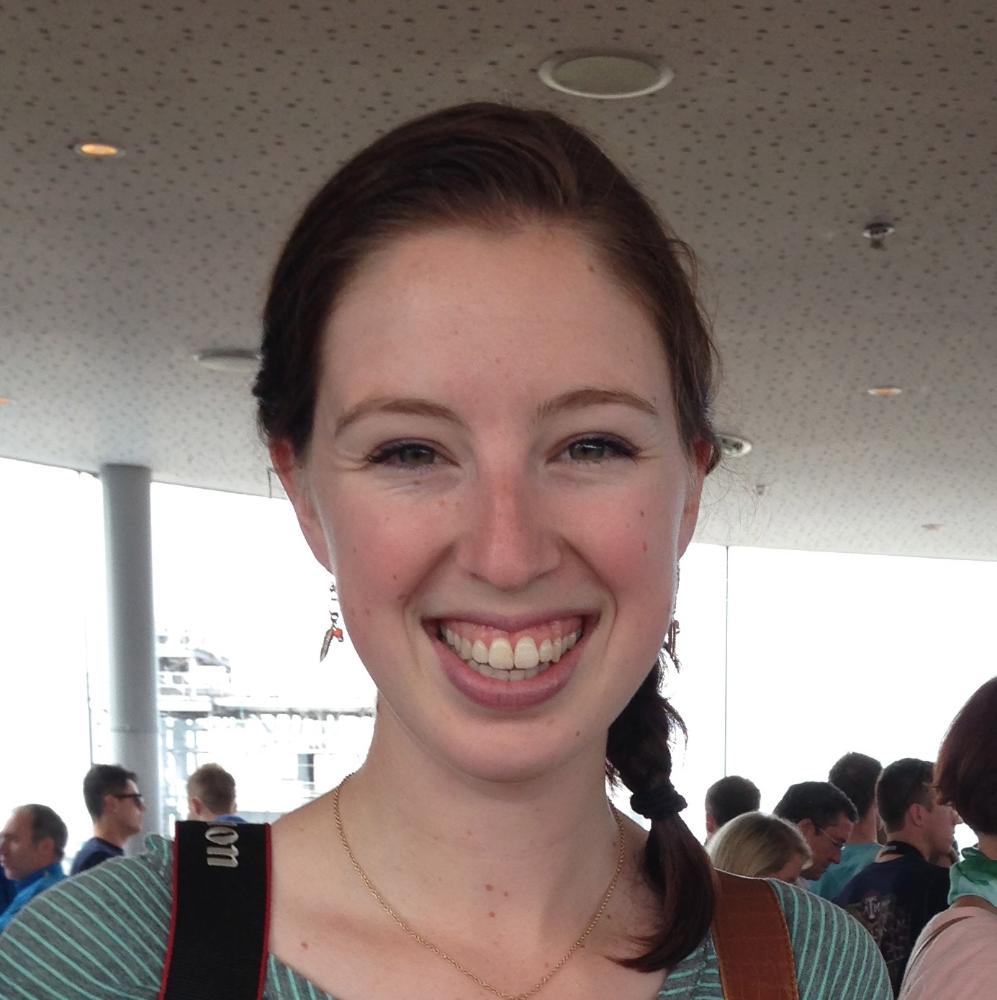 Global Research and Internship Program (GRIP) - Dublin, Ireland
"
I decided to walk through St. Stephen's Green for the rest of my break. I sit down all day at my internship, so I like to take advantage of the park to walk and eat. It was absolutely beautiful today. I took some pictures but I doubt they do it any justice."
Read her blog!
---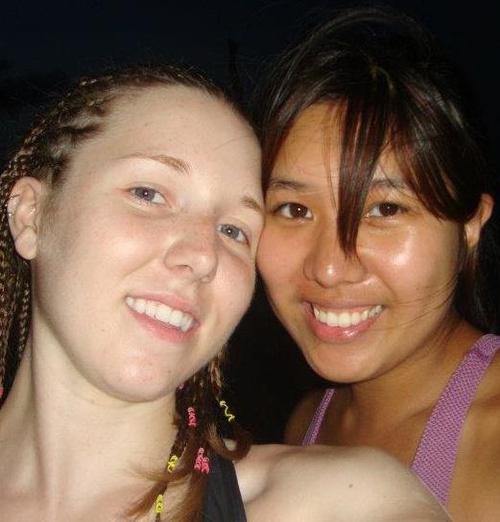 Patricia Tabamo
Valparaiso, Chile

"My reason for going on the GIVE excursion and for going to Chile are one and the same: they're steps towards my overall goal to become a doctor able to volunteer with an organization such as Doctors Without Borders."

Read her blog!
---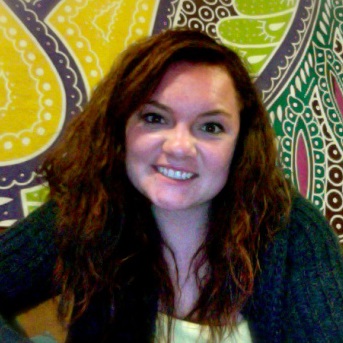 Alexa Brooks
Global Research and Internship Program (GRIP), Thailand

"Through World Endeavors, I will be traveling to Thailand this summer to intern with a physical therapist. I am so blessed to have this opportunity and am very excited to share my experiences with other students interested in traveling abroad!"

Read her blog!
---
Taylor Payne
NAU Faculty-led program in England

"My bags are packed. Well, mostly anyway. I have just reserved an aisle seat on my flight and printed my boarding pass! It seems like just yesterday I was applying for the program and 24 hours from now I will be on the plane flying to England!"

Read her blog!
---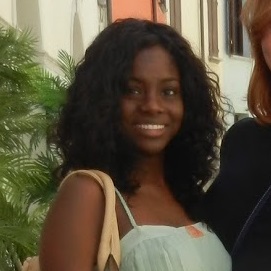 Monika Beauvais
Flagstaff in Fidenza Opera Program

"In the grand scheme of things I guess this trip could be considered insignificant. Especially since, for only one month out of the 246 months I've been around, I'll be in Italy. But I think that this month will significantly change my life. Maybe that's too optimistic, but why not dream big?"

Read her blog!
---
Spring 2013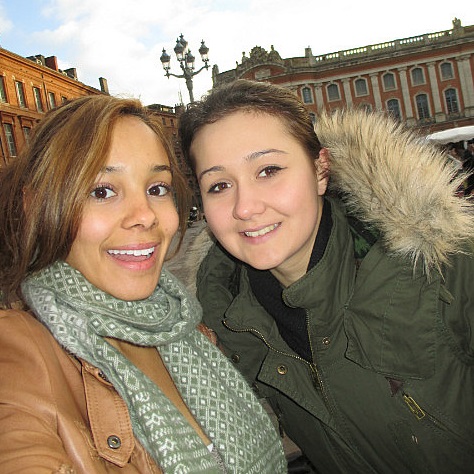 Jessica Ohman
Toulouse, France
This evening I heard a lot of laughter and commotion in the hall. I went out to meet my neighbors, they are all very nice and funny. They invited me to sit with them, we had orange juice and chips and they tried out their English while I tried my French.
Read Her Blog!
---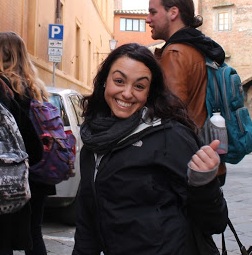 Kali Bills
Siena, Italy
"The city is amazing. I don't even know where to begin! From the medieval horse tie up areas on every building to detailed artwork of the frescos, this city has so much rich history."
---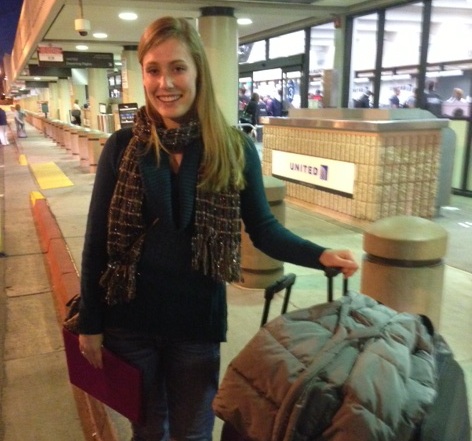 Olivia Marion
Amsterdam, Netherlands

"Even though I always said that studying abroad was something I knew I would do before I even entered college, it still shocks me that I've come so far and done so much work (with help) to get here."

Read her blog!
---
Caroline Wilson
Strasbourg, France
"Last night, EM Strasbourg's international club invited the international exchange students to have dinner at a local brasserie to eat a local favorite: la tarte flambée. There must have been at least 100 of us crammed into the cellar of the brasserie, but, regardless, we were all eager for the unlimited food"
Read her blog!
---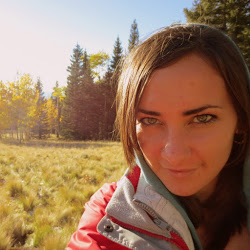 Sunshine Wiesner
DODDS program, Germany

"Remember when you were a little kid and you dreamt of having absolute freedom, of going where you wanted and doing whatever you pleased? This weekend I felt like I was that child and the world was my playground."

Read her blog!

---
Natalie Ferguson
Aix-en-Provence, France

"After months of preparing and years of dreaming, I am finally in France to study abroad!"


Read her blog!

---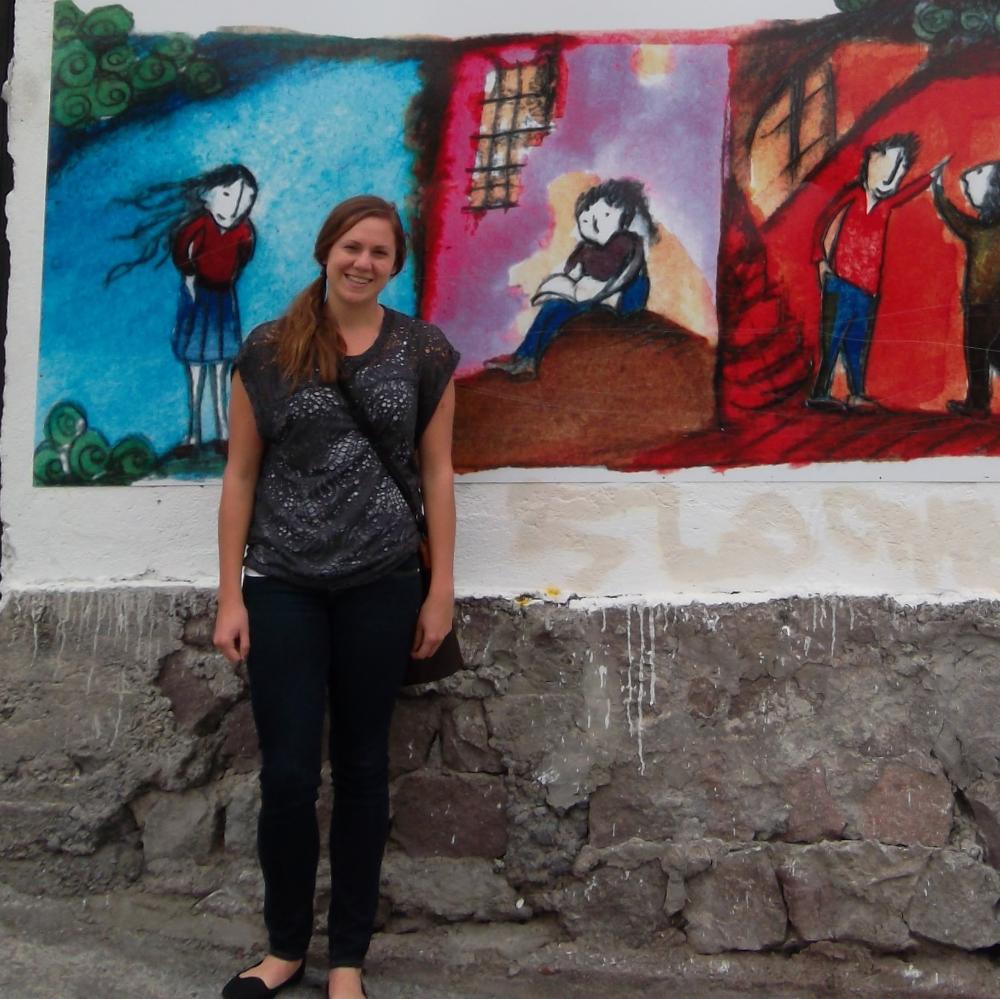 Lindsay Saunders
Global Research and Internship Program (GRIP), Ecuador

"My social work degree ends with a field placement (internship) for my last semester, and I have the privilege of doing mine in Quito, Ecuador. I will be involved with the project, Teen Single Mothers (TSM). TSM works with young mothers to equip them with the skills they will need for their future: such as, job training, education, or parenting."

Read her blog!
---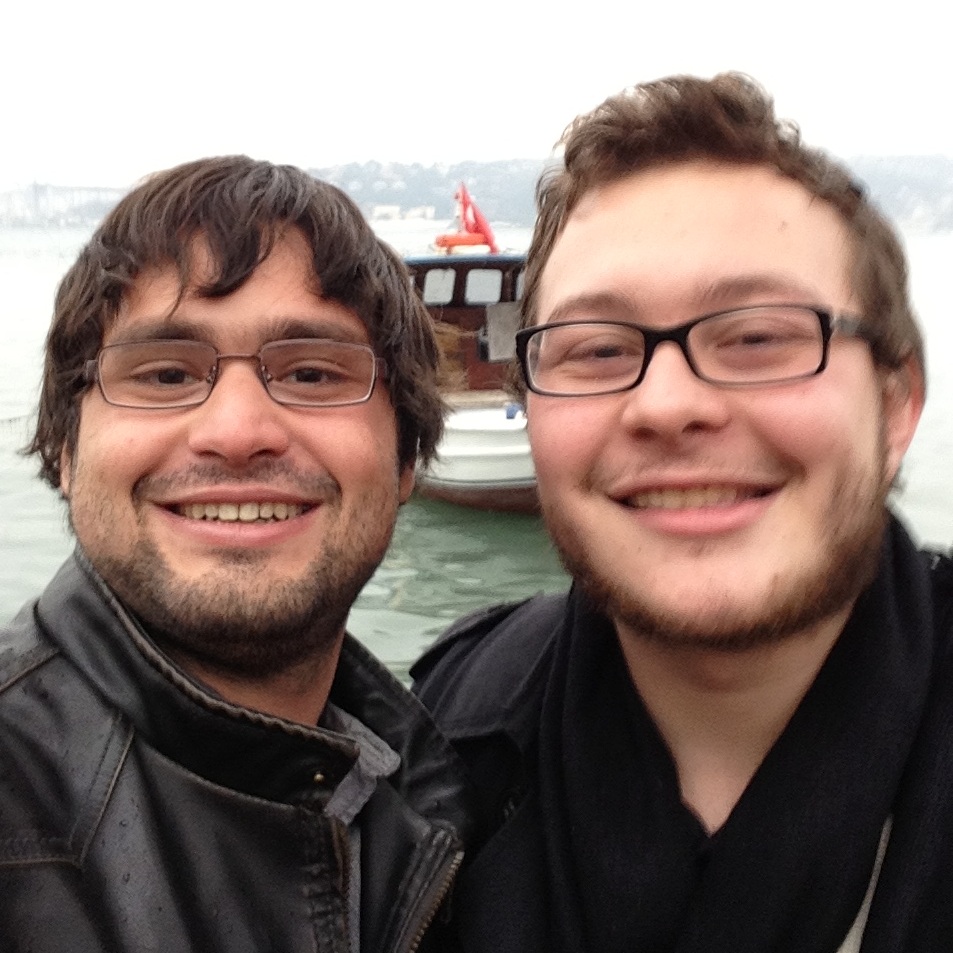 Darius Mahmoudi
Istanbul, Turkey

"When I first got here, I was barely awake, having been traveling for twenty-two hours, from Phoenix to Minneapolis, on to Paris and finally arriving in Istanbul. Luckily I was greeted by a group of very friendly students representing Bahcesehir University where I will be studying."

Read his blog!

---

Katelynn Jenkins
Southern Cross, Australia

"Welcome! My name is Katelynn and I'm a forestry student at Northern Arizona University in Flagstaff, AZ, USA. This blog is intended to chronicle my time studying abroad at Southern Cross University in Lismore, Australia, Feb-June 2013"

Read her blog!
---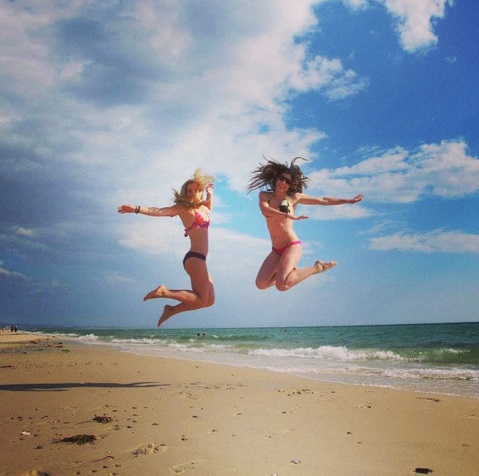 Brittnie Couzens
University of South Australia

"It is fun and interesting to go to different countries because in the end we are all speaking English, but there are so many different ways of referring to the same thing."

Read her blog!

---

Bianca Buliga
Milan, Italy

"I woke up bright and early to meet up with a group of other international students to take the train for a little over an hour to Como! If you ever get the chance to go to Como, do it. You won't ever regret it."

Read her blog!

---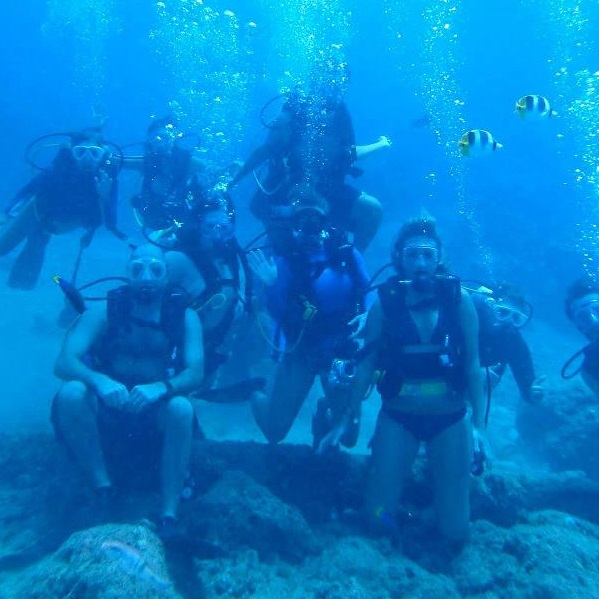 Brittani Bulger
Northern Mariana Islands

"The first couple days out on Saipan were spent getting used to our surroundings. Our instructor took us on a tour of the island ... it was about a 6hour tour where we were able to view a lot of important historical landmarks as well as beautiful scenery."

Read her blog!

---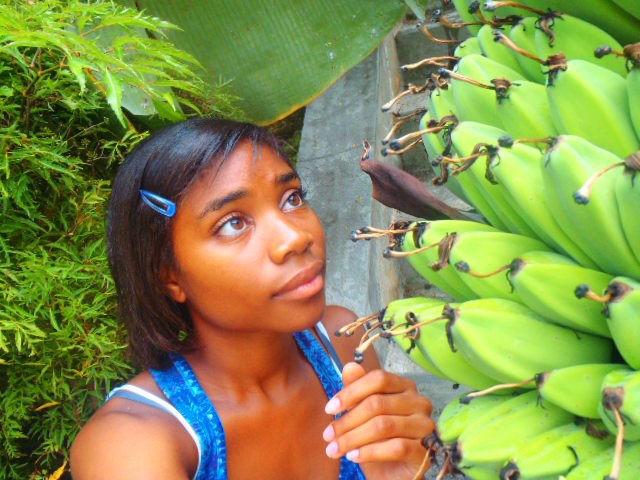 Adrianna Nimer
Northern Mariana Islands
"Oh my gosh it was amazing! After going downtown to listen to an archaeological talk about p

rehistoric rocks and ancient

pottery (actually pretty fascinating) we saw this EPIC stage being set up right across the way! I asked all about it and evidently these EXTREME BALLET performers from all over the world were dancing to the story of sleeping beauty mixed with Don Quixote! It was such an amazing surprise since I've never been to a real ballet before!"



Read her blog!
---
Winter 2012/2013
---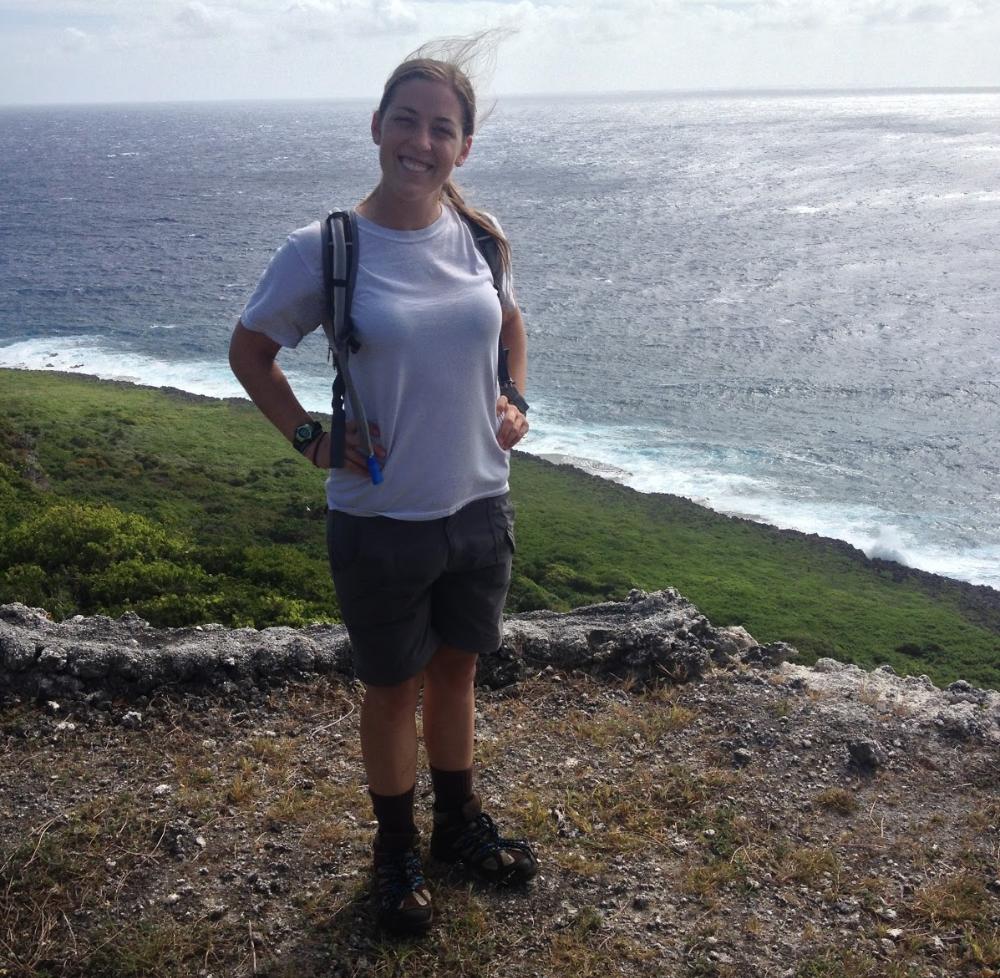 Jordan Pletzer
Northern Mariana Islands

"We are doing data analysis for the land transects (we found ghost crabs, shore crabs, and lots more hermies). It's easier for me to do field work outside, hike around the jungle and get down and dirty in the mud than to sit in a room for hours at a time..."
---

Fall 2012
---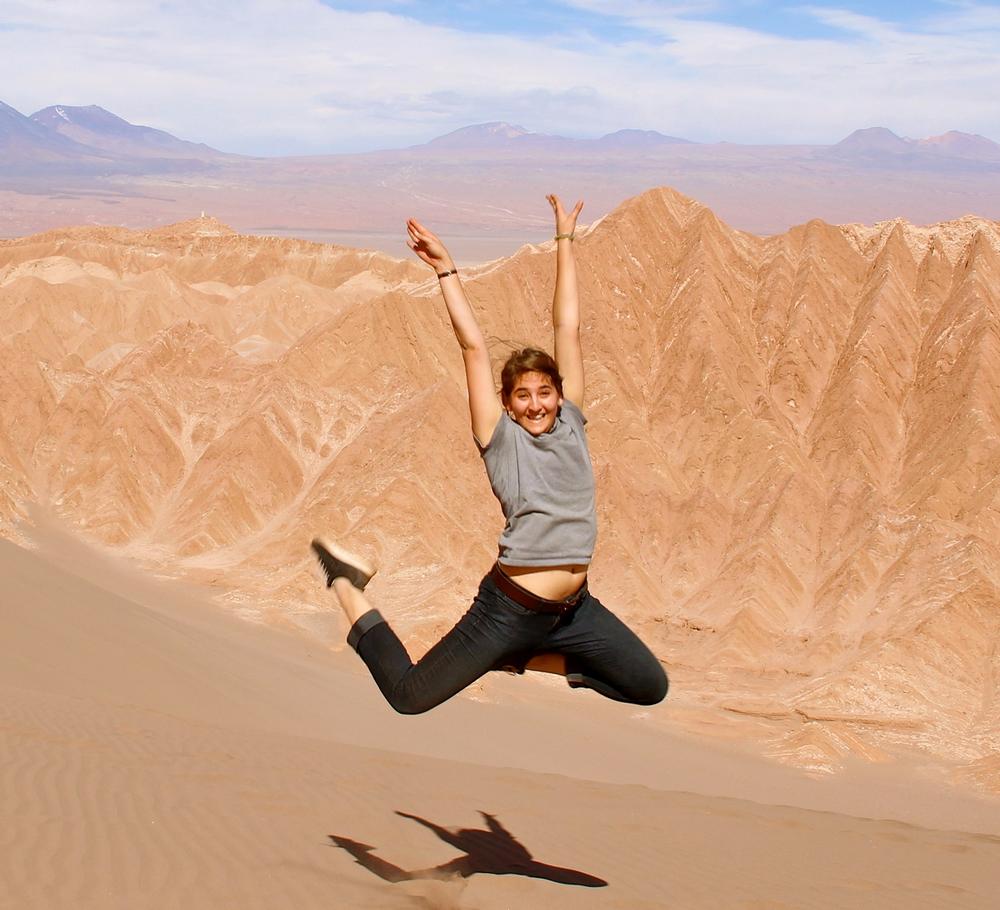 Brielle Giesmann
Chile
"Hannah, Ra'quel, Marissa, Layla, and I decided to go on another tour early in the morning to see the geysers. It's the third largest geo-thermal field in the world..."
---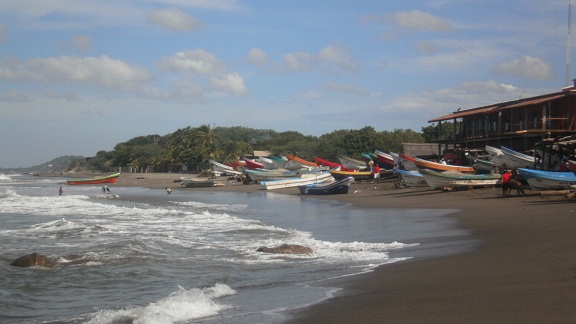 Emilee Biggs
Nicaragua
"This past Friday and Saturday I spent in PARADISE..."
---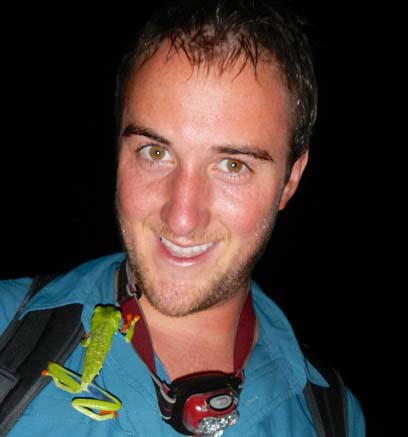 Justin Pine
Costa Rica
"Two of the islands were inhabited by indigenous tribes, and others were only home to the wildlife and visitors looking for refuge from the sun after snorkeling and white sand beaches to eat lunch on..."
---
Summer 2012
---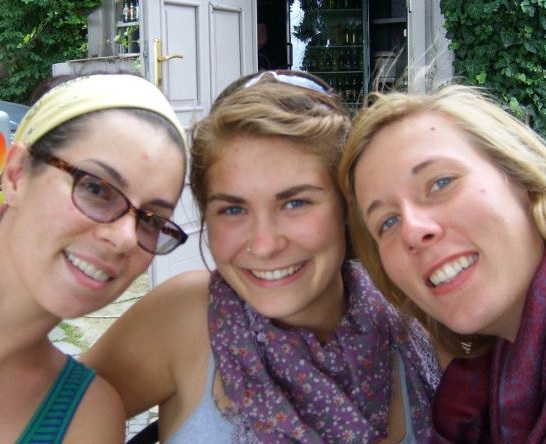 Madison Daniels
Vienna, Austria

"A huge part of my experience over here has been the people we have met and befriended. It is such an amazing thing to all of a sudden have friends all over the world!"
---

Sierra Gadberry
Salamanca, Spain

"Camera flashes, laughter, and some joyful tears were going about the room as everyone said their goodbyes to each other. Tomorrow will be the day that all of us get on a bus similar to the one that brought us there and return to Madrid airport where we will all go back to our lives."

Read her blog!
---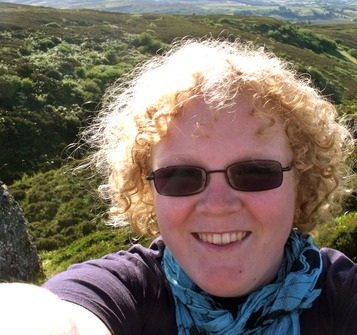 Annamarie Carlson
Ireland
"There are so many little things that are different that you don't really notice until you're actually in a place... It's just fascinating and you wonder how these differences came to be."

Read her blog!

---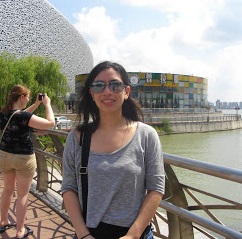 Jasmine Lowther
China

"A few of us made some awesome Chinese friends. They showed us their favorite places to eat and constantly helped us learn common Chinese phrases. For many days, we just shared our differences and lifestyles with one another."

Read her blog!

---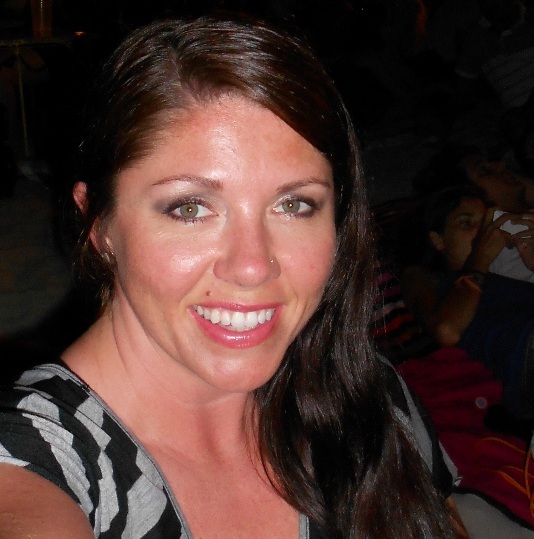 Ivy Loney
Spain

"There is so much to report and catch up on that I can hardly remember it all. One thing that is always near and dear to me is the people I have met on this journey. I can say that there are some really incredible people out there."

Read her blog!

---
Fall 2011
---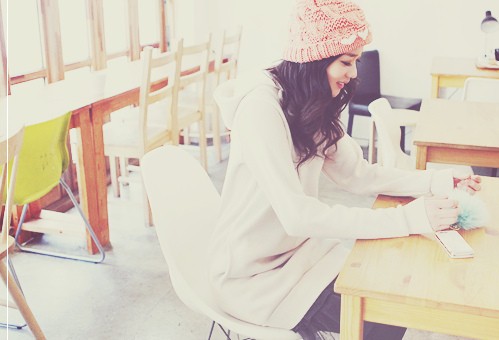 Samantha Christensen
Osaka, Japan
"There were so many old trees, and everything was just peaceful. You couldn't hear the noise from the main road, just silence. I now understand why people would come to the mountain and forest to meditate or seek enlightenment; even I felt at complete peace strolling down the path."
---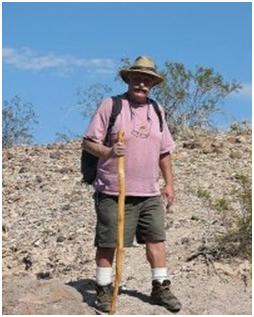 David Arnold
Nottingham, UK
An Old Goat on The Move or There And Back Again
---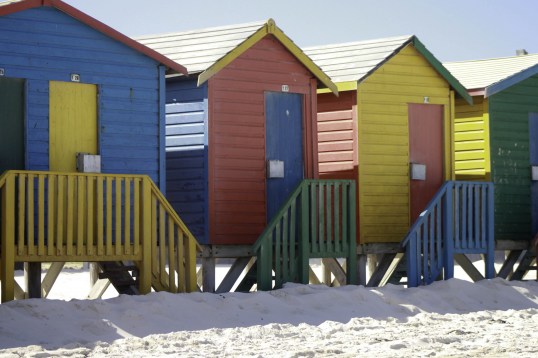 Emma Changose
South Africa
"We are now getting a sense of what "Namibian time" is: the lady told us that Windhoek was a "really, really short drive." What does that mean? Well, it means it will take us 3 hours to get there."
---