Education Abroad
Northern Arizona University
Center for International Education
cie@nau.edu
928-523-2409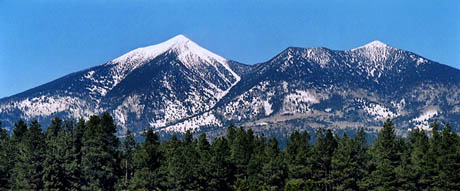 Dear Exchange Students:

We welcome you to our beautiful mountain campus and community! The Center for International Education is dedicated to helping you have the best experience possible. We encourage you to participate in the many opportunities available to you. To get you started check out the following links:
Several events have been organized throughout the semester for International Exchange and National Student Exchange students. See below for details. Make sure you "like" and watch the
Exchange Student Facebook
page for updates!
If you have any questions feel free to contact me at Carolyn.Christianer@nau.edu or 928.523.2409.

We hope you have a wonderful time at Northern Arizona University!
Carolyn Christianer
Education Abroad Advisor
Fall 2013 Exchange Student Socials
Check back throughout the semester for other events happening on-campus!

San Juan River Trip

Sign up with Recreation Services to take part in an excellent three day river trip down the San Juan River in southern Utah. Enjoy river life, visit local Native American Ruins, and have a unique southwest experience! The cost of the trip is $350 per person, which covers all food and river gear. To sign up and for payments, contact Outdoor Adventures front desk @ 928-523-3229. The trip will take place from Friday, September 20th through Sunday, September 22nd.

iHOP: International House of Party
Get an international club experience at NAU! The International House of Party is the dance clubbing event of the semester. Dance to club music from around the world! Admittance is free.
Thursday, October 10th from 8pm to 11pm
in Ashurst Auditorium.
Verde River Trip- CANCELLED DUE TO LOW ATTENDANCE
Sign up with Recreation Services to participate in a day-long river trip down the Verde River in central Arizona on
Saturday, November 2nd.
The trip costs only $100, and includes transportation, gear, and lunch. If you're interested, call NAU Outdoor Adventures at 523-3229 and ask about the "Verde River Day Trip for NAU International."