Education Abroad
Northern Arizona University
Center for International Education
cie@nau.edu
928-523-2409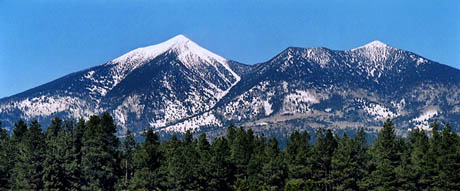 Dear Exchange Students:

We welcome you to our beautiful mountain campus and community! The Center for International Education is dedicated to helping you have the best experience possible. We encourage you to participate in the many opportunities available to you. To get you started check out the following links:
Several events have been organized throughout the semester for International Exchange and National Student Exchange students. See below for details. Make sure you "like" and watch the
Exchange Student Facebook
page for updates!
If you have any questions feel free to contact me at Carolyn.Christianer@nau.edu or 928.523.2409.

We hope you have a wonderful time at Northern Arizona University!
Carolyn Christianer
Education Abroad Advisor
Spring 2014 Exchange Student Socials

"Spring Back" is a chance for new students to learn about programs and resources on-campus and returning students to celebrate the start of a new semester and runs Jan. 10th-17th.
For Spring Back Events visit;
http://nau.edu/student-life/spring-back/

Wupatki & Sunset Crater Day Trip

Visit to local pueblo that dates back 10,000 years and volcano that erupted 900 years ago!
When: January 25th
To Signup: http://www.nau.edu/CIE/International-Student-Scholar-Services/Orientation/
Limit: 35 students
Cost: $20 charge to your student account.
No cancellations or refunds!

Havasupai Falls Backpacking Trip

Sign up with Recreation Services to take part in a unique backpacking trip into the west end of the Grand Canyon to experience the most beautiful hidden waterfalls in the world!!

When: April 4th-6th
Where: Grand Canyon
Cost: $265
Course: PRM 209 (1 credit)
Register: FULL!!

World Cup Soccer

Lumberjack 2014 World Cup Soccer tournament! Join the excitement of NAU's third annual World Cup Soccer tournament! 40 teams of 11 on 11; traditional play. Sign up as an individual "free agent" or as a team of 11. Represent a country with your team name, first come first served. Even if you aren't an NAU Rec Center Member, you are welcome to play. All are welcome to watch the fun and excitement!

WHEN: CHANGED TO April 25th & 26th

WHERE: South Rec Field Complex, NAU south campus

REGISTER: http://www.imleagues.com/School/Home.aspx?&SchId=3870b188bc2a4d4eae539a02755b7d7d

FOR MORE INFORMATION: 928.523.3111