Education Abroad
Northern Arizona University
Center for International Education
studyabroad@nau.edu
928-523-2409
Home
> EXCHANGE STUDENTS COMING TO NAU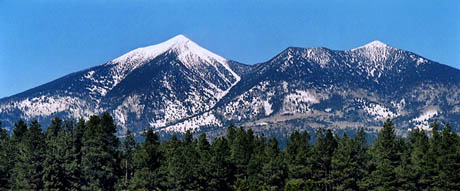 Dear Exchange Students:

We welcome you to our beautiful mountain campus and community! The Center for International Education is dedicated to helping you have the best experience possible. We encourage you to participate in the many opportunities available to you. To get you started check out the following links:
Several events have been organized throughout the semester for International Exchange and National Student Exchange students. See below for details. Make sure you "like" and watch the
Exchange Student Facebook
page for updates!
If you have any questions feel free to contact me at Andrew.Sarracino@nau.edu or 928.523.6244

We hope you have a wonderful time at Northern Arizona University!
Andrew Sarracino

Fall 2014 Exchange Student Socials

Welcome Week Events
Don't let this week slip past you. Check out all the excitement all around campus!

When: August 21, 2014-September 1, 2014
More Information: http://nau.edu/welcome-week/#/date/seeall

Highlighted Event: Out of State Student Reception on August 26th, 5:00PM for all incoming National Student Exchange and international students!

San Juan River Trip

Sign up with Outdoor Adventures to take part in an excellent three day river trip down the San Juan River in southern Utah. Enjoy river life, visit local Native American Ruins, and have a unique southwest experience!

When: Mandatory Pre Trip Meeting: Tuesday, October 21st 6:00-7:30 pm
Trip Dates: Friday, October 24-Sunday, October 26, 2014

Cost: $385.00, includes food, transportation, river gear, guides & permits
Course: PRM 399 (1 credit)
More Information & to Register: Contact Outdoor Adventures front desk @ 523.3229 or email us at Outdoors@nau.edu