Education Abroad
Northern Arizona University
Center for International Education
studyabroad@nau.edu
928-523-2409
Spring 2015 Exchange Student Socials
Exchange student socials are a great way to get to know other exchange students. Not only that but it is also a great way to see some new areas in Arizona!


Upcoming exchange student socials will be posted here, so be on the look out!
Spring 2015 Events
February 21: Arizona Renaissance Festival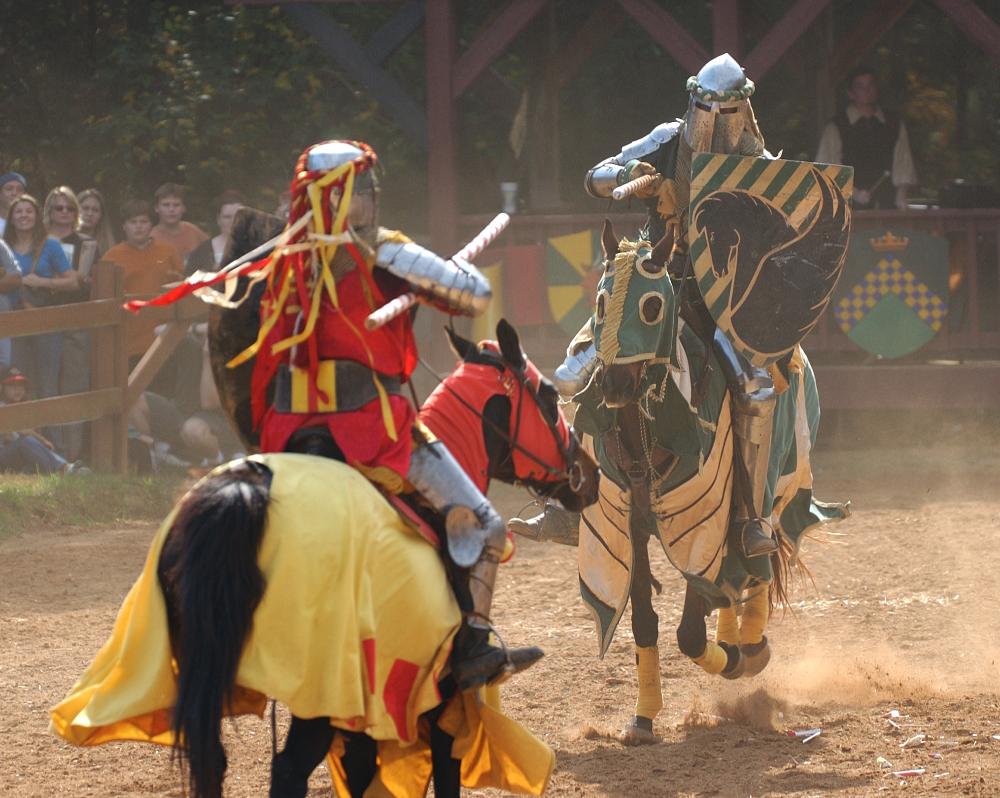 The
Arizona Renaissance Festival
is a Renaissance-themed fair located east of Phoenix, AZ. Step through the King's gate and be transported back to medieval times where knights joust to the death while you eat hearty meals. You can even enjoy some tea and chocolate with the Queen and her royal court.
We will be departing around 7:00 AM that morning and arrive at the fair around 9:30 AM. The fair begins at 10:00 AM to 6:00 PM then we will depart back for Flagstaff and be back around 10:00 PM. There is space for only 9 students and is first come first serve! To secure your spot you will need to pay $20.00 by February 6, which can be given to Andrew Sarracino. You will be responsible for your meals and spending money. However, transportation is provided!
Cost: $20.00 for entry
When: Saturday, February 21
Where: Phoenix Metro Area
March 27 - 29: Verde River Rafting Expedition (PRM 203) $275.00
The Verde River Rafting Expedition trip is just that; an
Expedition
!
This trip will launch from Clear Creek and take out at Gap Creek covering roughly 14 miles of one of Arizona's Wild and Scenic Rivers. Along the way we'll likely see a wide range of wildlife: River Otters, Deer, Bald Eagles, Wild Turkeys, and countless others. While on this trip you will learn how to navigate white water, perform basic river rescue techniques, scout and portage rapids, rig your own inflatable kayak, and Learn Leave No Trace Practices. If taking for credit, this course is based on the Arizona Game and Fish National Paddle Sport Education Program, through which you will receive your certification
- Sign up through NAU Outdoor Adventures
HERE
.
Cost: $275.00
When: March 27 - 29, 2015
Where: Verde Valley (40 minutes south of Flagstaff)
April 23: ASNAU Free Concert - The Band Perry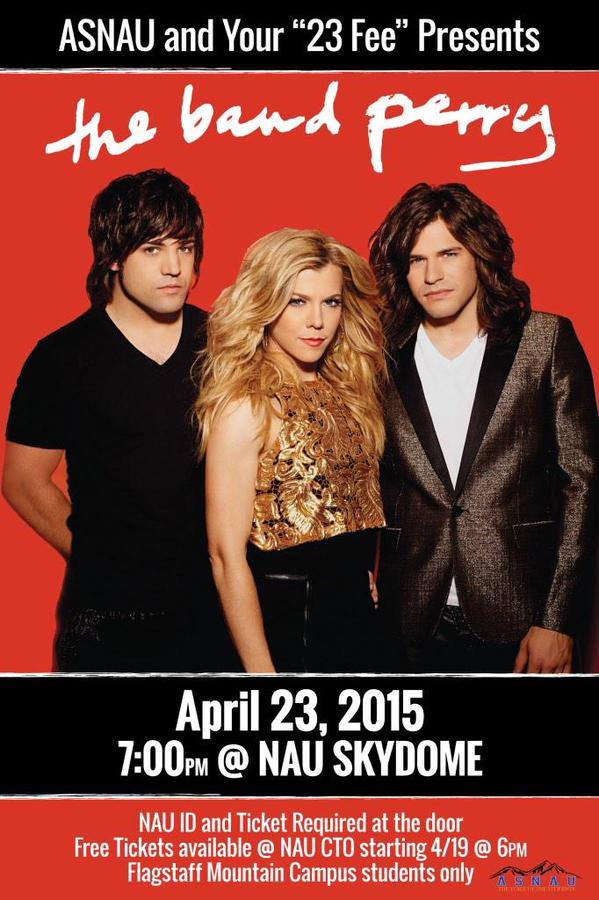 Every year ASNAU collects your input for a band you want to come to NAU. This year's concert features
The Band Perry
! Known for their country music, The Band Perry has released no. 1 hits like "If I Die Young", "All Your Life", and "You Lie".
Cost: FREE (Tickets available starting April 19)
When: April 23, 2015
Where: NAU Skydome