NAU is top 10 in the US for the long-term study abroad.
Access for all students is our specialty!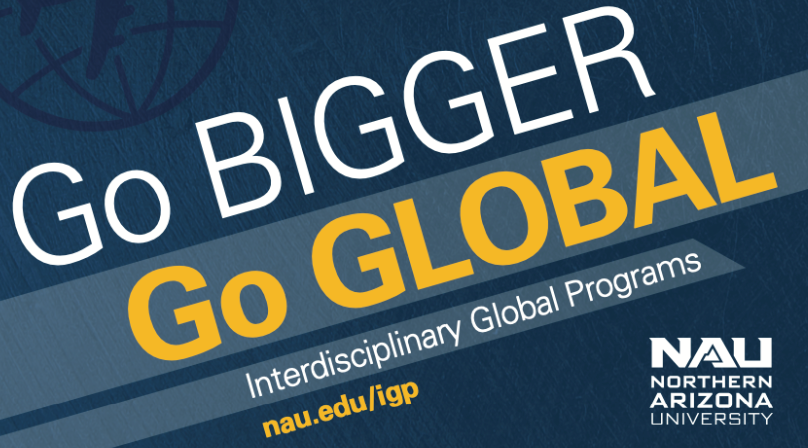 Become a global leader with NAU's Interdisciplinary Global Programs!

An award-winning specialty program found only at NAU! Available to all Business and STEM majors, IGP offers students an opportunity to 'go epic' with their undergraduate career by adding a second major in language and cultural studies and spending an immersion year abroad, including a professional internship.

Learn more and apply now!
Learn more at our Study Abroad Info Sessions
(Monday, Tuesday and Wednesday at 10:00am AZ).

Zoom Meeting ID: 824 7494 1101
Password: edabroad