Talk to an Advisor

***A NOTE TO OUR SITE USERS:

Due to the current COVID-19 situation, all advising appointments with NAU Education Abroad will now be ONLINE. If you would like to make an appointment with one of our advisors, please do so normally by clicking their name below and requesting a date and time that is suitable for you. The appropriate person will be in touch soon to help you choose the best appointment format (phone call, Skype, etc.) Please be sure to leave a phone number and email that we can contact you at.

Thank you for your patience, and stay safe!

Western Europe - Belgium, France, Italy, Luxembourg, Malta, Portugal, Spain
Eastern Europe - Austria, Bulgaria, Czech Republic, Estonia, Greece, Germany, Hungary, Latvia, Lithuania, Netherlands, Poland, Switzerland
National Student Exchange & Canada
NAU in Costa Rica, Latin America and the Caribbean
Resident Director in Costa Rica
U.K., Ireland, Australia and New Zealand
Applying financial aid to study abroad (not study abroad scholarships!)
Director of Education Abroad - Advising for Africa, Middle East, Russia, and Georgia

Meet our Graduate student Lulu Peach!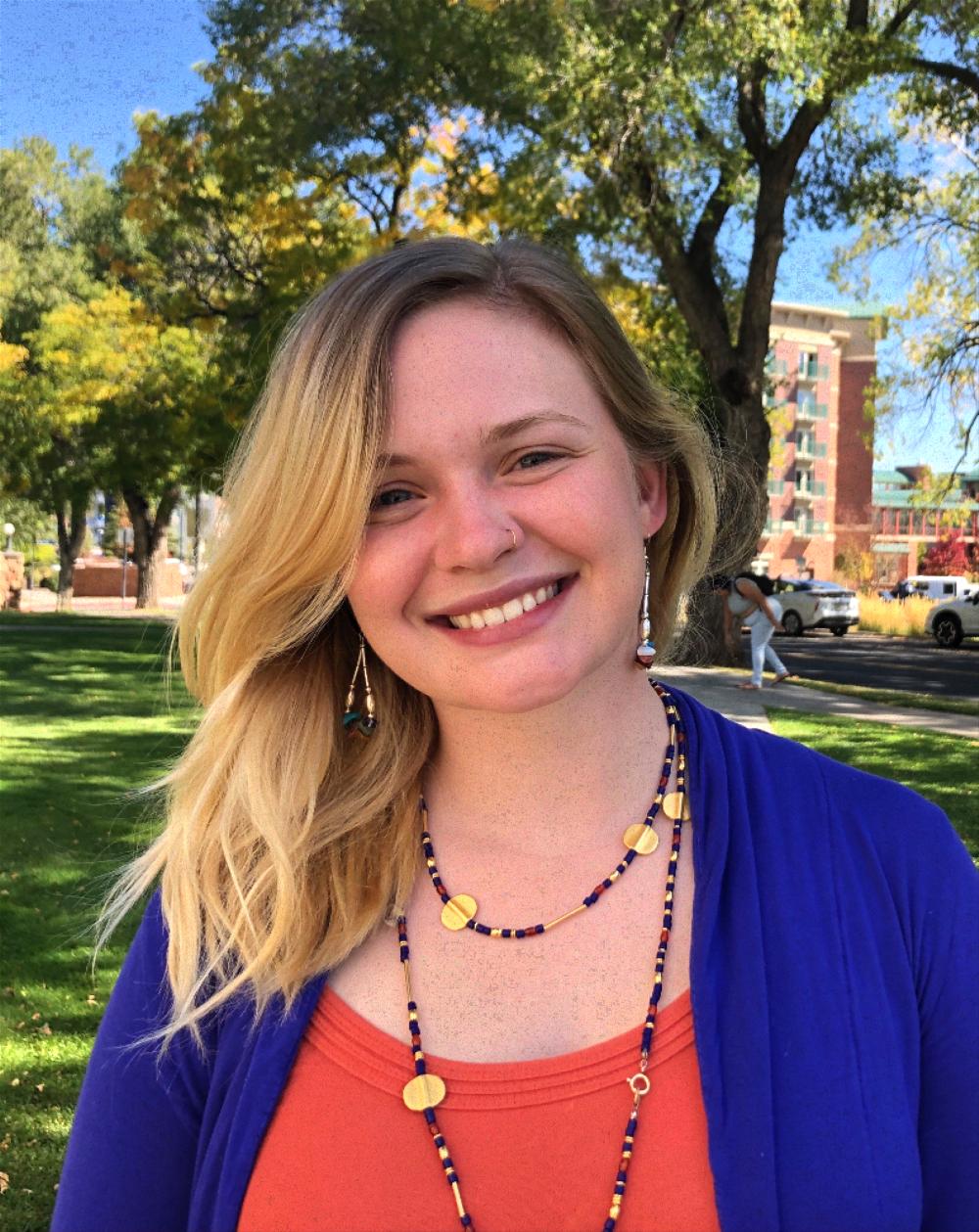 Lulu is a graduate student here at NAU working towards her Master of Forestry! As an undergrad, she studied for a semester at the University of Otago in Dunedin, New Zealand and also taught English for a summer in Alibanfa, Hungary and Iza, Slovakia. Lulu says, "I love working at EA for many reasons, but one that always puts a smile on my face is our food-sharing! I love to cook, and sharing international recipes/treats with others in the office is a great way to bond and stay connected to my love for global cuisine." To contact Lulu, email Studyabroad@nau.edu!