Education Abroad
Northern Arizona University
Center for International Education
studyabroad@nau.edu
928-523-2409
This page is the brochure for your selected program. You can view the provided information for this program on this page and click on the available buttons for additional options.
San Jose, Costa Rica
(Outgoing Program)
Term

Year

App Deadline

Decision Date

Start Date

End Date

Spring

2018

10/15/2017 **

Rolling Admission

01/19/2018

05/03/2018

NOTE: These dates are estimates. Exact dates will be provided later.

Summer

2018

03/15/2018 **

Rolling Admission

TBA

TBA

Academic Year

2018-2019

04/01/2018 **

Rolling Admission

TBA

TBA

Fall

2018

04/01/2018 **

Rolling Admission

TBA

TBA


**



Costa Rica, NAU
San Jose, Costa Rica


Experience more with the NAU International Immersion Program (IIP) in Costa Rica. This unique program is set in one of the most beautiful, welcoming, and diverse countries in Latin America. Soak up the sights and sounds of bustling San José and experience the lush beauty of Costa Rica's cloud forests and beaches. Costa Rican Spanish is said to be among the easiest to understand, and makes an ideal location for second language learners. From the culture to the volcanoes, the people to the language, with IIP in Costa Rica, you live it all. Pura vida!
---
---
ABOUT THE PROGRAM
About Costa Rica and San Jóse
Costa Rica extends from the Pacific Ocean to the Caribbean Sea, and is barely 200 miles long. Costa Rica is a relatively small country of 19,729 sq miles and 4.8 million inhabitants; however, it boasts an incredibly diverse wildlife and landscape. Tropical coastal plains rise to steep mountains and volcanoes, and the country features extensive rainforests, volcanoes, rivers, mountains, and world-class beaches. More than a quarter of Costa Rica has protected land status, safeguarding the beautiful countryside through a well-organized system of national parks and forest reserves.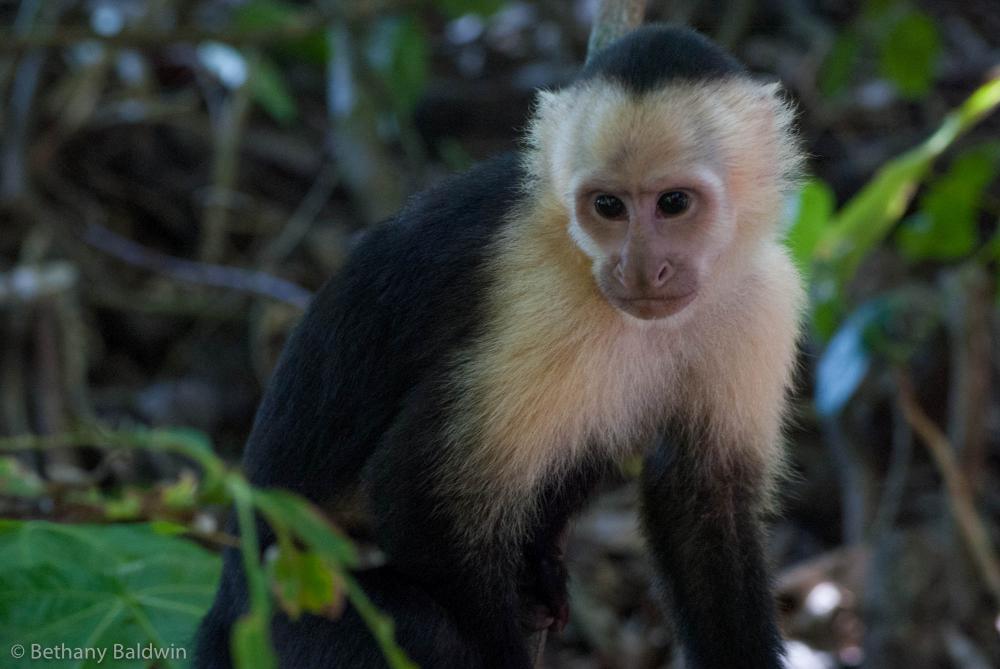 Due to Costa Rica's exceptionally varied geography, the range of flora and fauna is some of the most diverse in the world. In fact, measured in terms of species per square kilometer, Costa Rica is first in the world at 615 species. There are over 10,000 identified species of plants, 850 species of birds, 800 species of butterflies, and 500 species of mammals, reptiles, and amphibians.
The people of Costa Rica are nicknamed "Ticos," and are known for being warm and hospitable. Ticos live by the national motto of Costa Rica of Pura Vida. Pura vida translates as pure life but its meaning is closer to full of live, this is living, or real living. Typical Tico cuisine is centered around the staples of rice and beans but is enhanced by dishes such as friend plantains, chicken dishes, and fresh seafood. Costa Rica produces some of the best coffee in the world.

San José has been the capital of Costa Rica since 1823. The city is located high in the Central Valley at 3,770 ft. The metropolitan city comprises a million people and is oriented East to West surrounded by suburbs. San José is home to several theater groups, museums, parks, a national symphony, cinemas, and universities.

Climate

San José is in a tropical zone, however its elevation gives it a mild climate. San José is a tropical wet/dry climate. Temperatures range from 63-86 Fahrenheit. Humidity averages 68%. The rainy season is from May to November and it rains an average of 170 days per year.
Your Host University: Universidad Fidélitas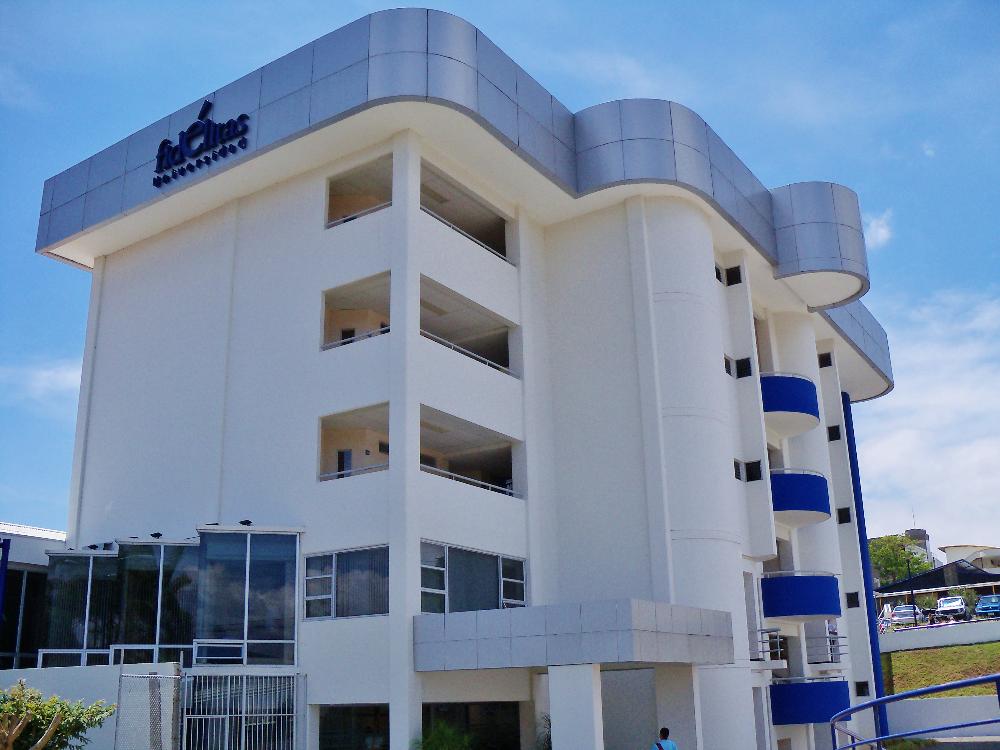 Universidad Fidélitas is a medium sized private university with a student population
of 4,500. Its main Campus is
located in San Pedro, an area of San José recognized for its many universities serving a community of approximately 25,000 national and international students. Well known and respected throughout Costa Rica, Fidélitas excels in engineering but also has programs in business, law, marketing, accounting, and education. It offers graduate and undergraduate degrees.
By basing IIP at a local Costa Rican university, students have the opportunity to interact with and get to know local students their age who are also in college. This adds another layer of connectivity and immersion with the local culture.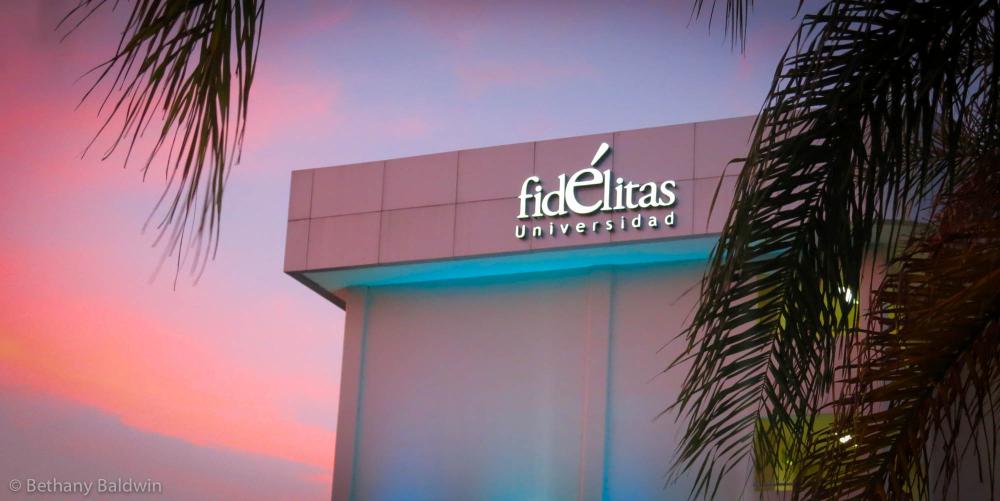 Your resident director: Javier Trejo-Sainz
Meet Javier Trejo-Sainz, the resident director for your time in Costa Rica. Javier is a Northern Arizona University Spanish instructor. He lives in San José full-time while teaching for the program, leading excursions, coordinating housing and courses, and serving as students' point of contact during their time studying Spanish. Javier has over 30 years of experience teaching Spanish and managing study abroad programs.
"Javier made all the difference in my study abroad experience! He is always available to help with any issues that may arise, and having an inside view to the culture and experiences of the country really helped us go from 'tourist' to 'participant' while abroad." - Costa Rica student
Want to know what a typical day is in the life of a Costa Rica student? Visit this blog by Daniella, a summer student.
---
ACADEMICS
Spanish Courses are offered from 102 to 400. The language classes consist of no more than 6 students per class, and usually have more like 2-4 students/class. Classes are between 8:00 a.m. to 5:00 p.m.
Semester courses available: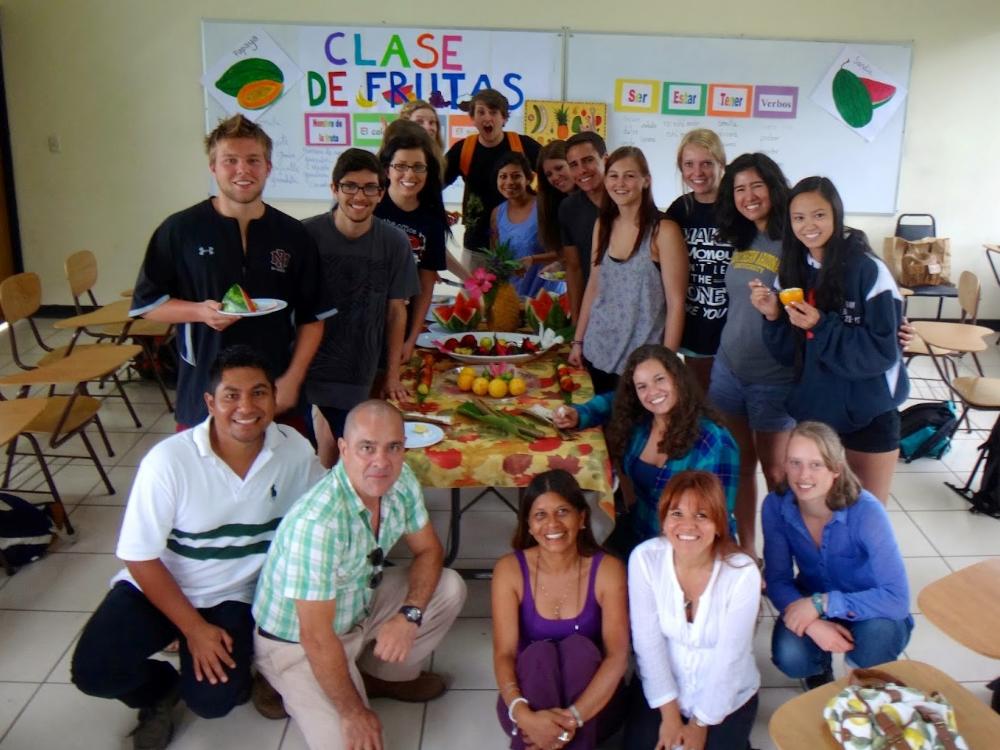 SPA 101 First Year Spanish (4 credits)

SPA 102 First Year Spanish (4 credits)

SPA 201 Second Year Spanish (4 credits)

SPA 202 Second Year Spanish (4 credits)

SPA 301 Advanced Spanish Grammar (3 credits)

SPA 303 Intermediate Oral Communication (3 credits)

SPA 304W Spanish Stylistics: Intermediate Composition (3 credits)

SPA 310 Commercial Spanish (3 credits)

SPA 321 Introduction to Literature in Spanish (3 credits)

SPA 323 Spanish Oral Communication (3 credits)

SPA 323 Latin American Culture and Civilization (3 credits)

SPA 340 Spanish Linguistics (3 credits)

SPA 352 Survey of Spanish-American Literature

SPA 354 Survey Of Latin American Film (3 credits)

SPA 404 Advance3 credits)

SPA 406 Spanish-American Culture And Civilization (3 credits)

SPA 423 Advanced Study Abroad (3 credits)
Summer courses available:
SPA 102 First Year Spanish (4 credits)

SPA 201 Second Year Spanish (4 credits)

SPA 202 Second Year Spanish (4 credits)

SPA 301 Advanced Spanish Grammar (3 credits)

SPA 303 Intermediate Oral Communication (3 credits)

SPA 321 Introduction to Literature in Spanish (3 credits)

SPA 323 Spanish Oral Communication (3 credits)

SPA 323 Latin American Culture and Civilization (3 credits)

SPA 352 Survey of Spanish-American Literature

SPA 354 Survey Of Latin American Film (3 credits)

SPA 406 Spanish-American Culture And Civilization (3 credits)
You will work with your study abroad adviser and Javier Trejo-Zainz for course selection and approval. Course work taken at the Costa Rica program comes back to NAU just like if you took it here. Course selection and credit transfer is really easy with the Costa Rica program!
---
ACADEMIC CALENDAR
The Fall and Spring semesters are closely aligned with the NAU dates, and are 15 weeks with one week off in the middle of the program. The Summer program generally begins a week after NAU's spring term ends, and it is 6 weeks in length. See below for dates: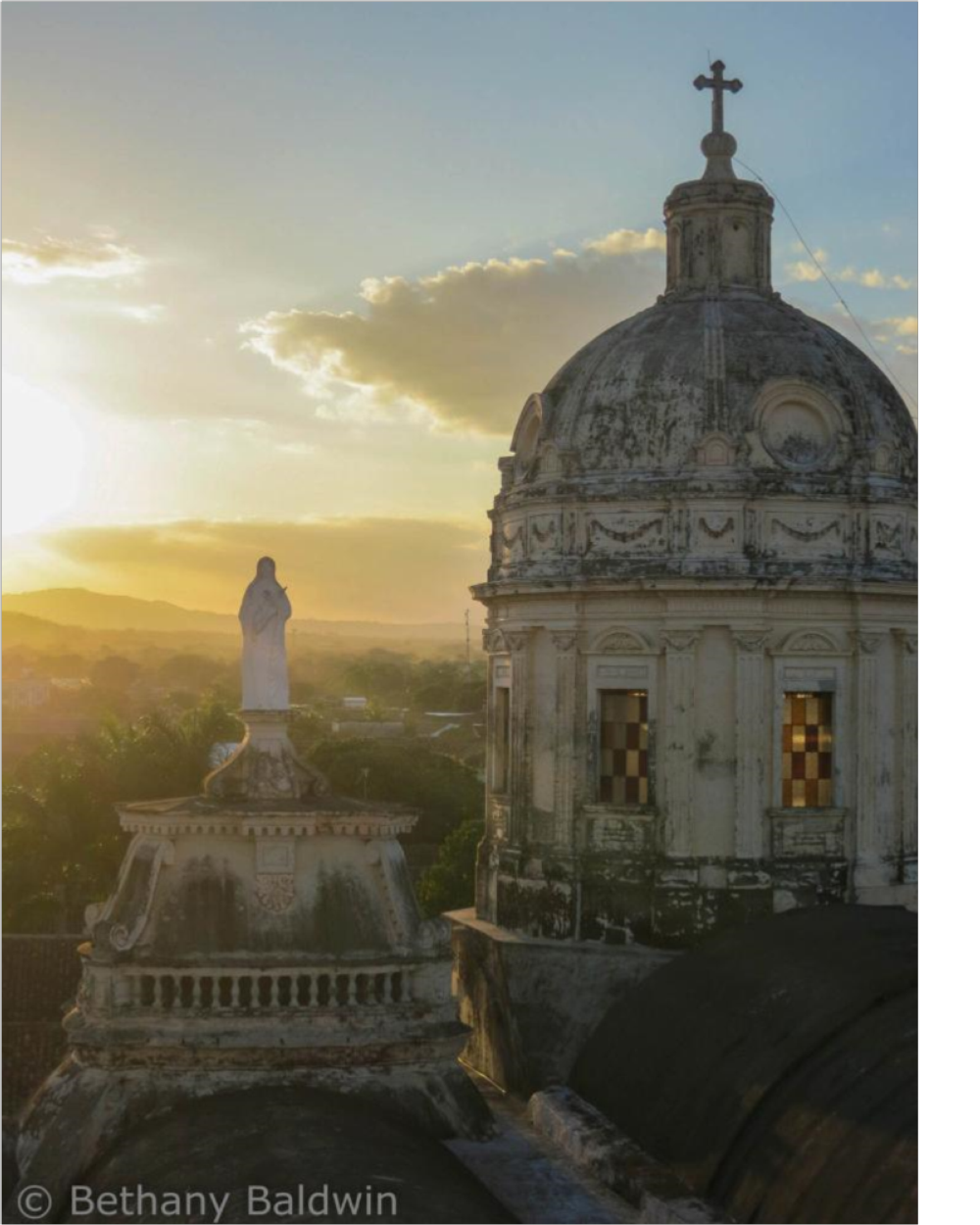 Fall 2017 Program Dates: Application Deadline April 1
August 26 and 27 - Arrival Dates
August 28 - First day of classes
December 7 - Last day of classes
December 8 and 9 - Departure date

Spring Semester 2017: Application Deadline October 15
Jan 14 & 15 Arrival
Jan 16 Orientation & First day of instruction
April 27 Last day of instruction
April 28 & 29 Departure.

Summer 2017: Application Deadline March 15
May 20 & 21 Arrival
May 22 Orientation & First day of instruction
June 29 Last day of instruction
June 30 and July 1 Departure
---
HOUSING
As part of the immersion component of the program in Costa Rica, all students live with host families. This allows students to practice their Spanish with local speakers 24 hours a day, while also giving students an inside view to Costa Rican culture. The opportunity to enjoy home-cooked Costa Rican cuisine also can't be overlooked! All host families have requested to participate in this opportunity and look forward to opening their homes to their American visitors while providing an environment in which students not only feel at home, but also have the flexibility needed to discover Costa Rica.
"When I signed up to study abroad, I never thought I would be blessed with a host family that has become my second family. I never imagined saying goodbye would be so hard in the end. I am so thankful for this experience and the friends I have made here but I am most thankful for this family. 'Never goodbye, only see you later.'" - Costa Rica student
Students are placed with families located within walking distance of Universidad Fidélitas. Each family is evaluated and monitored. The housing application is located online as part of the study abroad application. Students can request to share a house with another student or not. If two students live with one family, each will have a room.
Students have the opportunity to make requests for their living situation, based on their individual needs, as outlined in our online housing questionnaire:
request for host family with or without kids

pet allergies/

living with a family that has/does not have a specific type of pet

request to be the only English-speaking person in the assigned House

request to share the house with another participant in the program
Families provide students the following: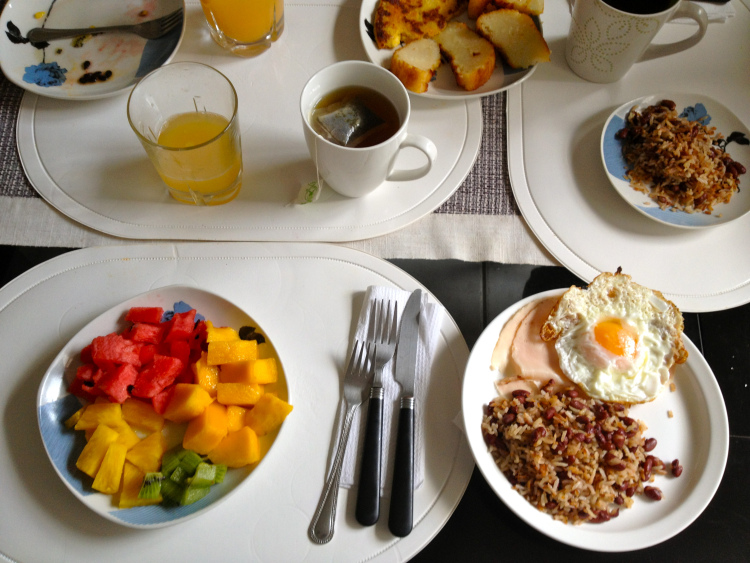 individual student room

bathroom, either individual or shared

two meals per day; breakfast, prior to the start of classes and main meal; in the afternoon, between 5:00 and 7:00 pm

lunch, between 12:00 and 1:00 pm on days that the student does not participate in university activities

laundry; once per week (Special care to clothing is not provided)

the opportunity to constantly communicate in Spanish with the members of the family

"Convivencia " An entry way to living within the local culture

"I love my family. They are actually from Argentina but have lived in Costa Rica for twenty-three years. There isn't a day I go home and I am not constantly laughing and joking around with the family. They are also more than willing to help me with my homework. The food is the best tasting and healthiest food of my life. My host sister is around my age so we can go out together. The host family is the door to a new world of experiences." - Costa Rica student
Still wondering what it is really like? Check out this website created by a summer Costa Rica student all about her family and host stay!!
---
COSTS
To view the costs for this program, click the "costs" link at the top of this page. This will direct you to a line-item breakdown of how much the program costs and what is included in those costs.
Remember that the program fee for Costa Rica includes: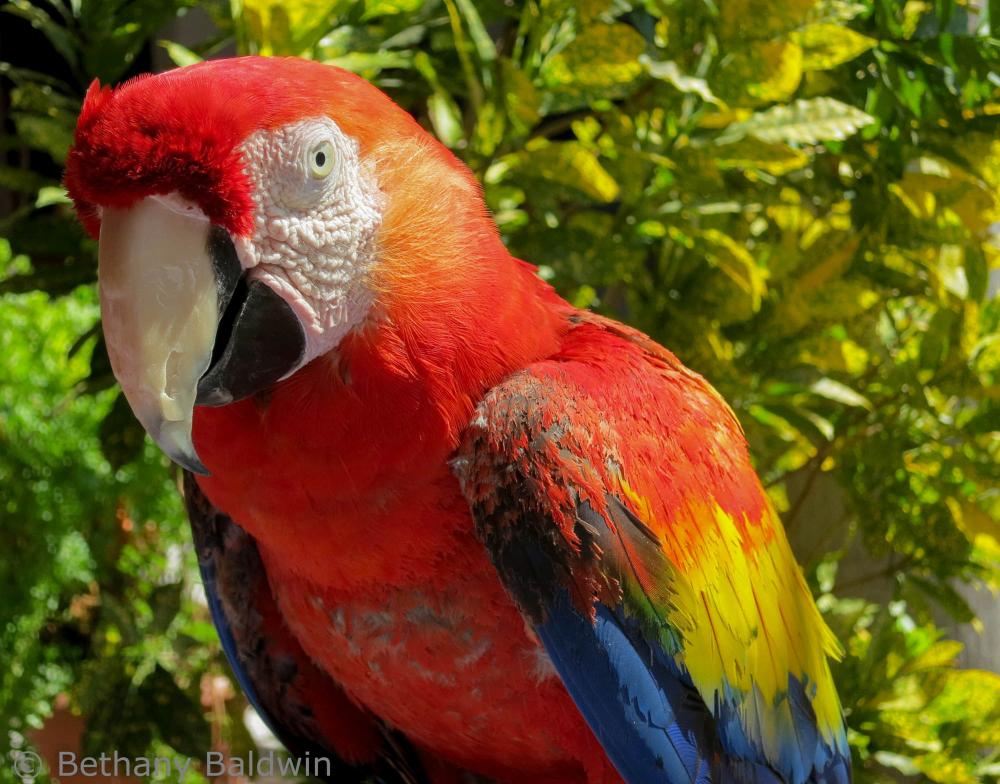 Tuition

Housing

Meals with host family

International Health Insurance

Resident Director Services

Orientation

Airport pickup
---
REQUIREMENTS
2.5 GPA

---
HOW TO APPLY
To apply to this program, all you need to do is hit the "Apply Now" button found at the top of this page. Once applied, you will have your own personal study abroad page, with a checklist of items needed in order to complete your application. Once you complete your application, you will be charged a non-refundable application fee of $100.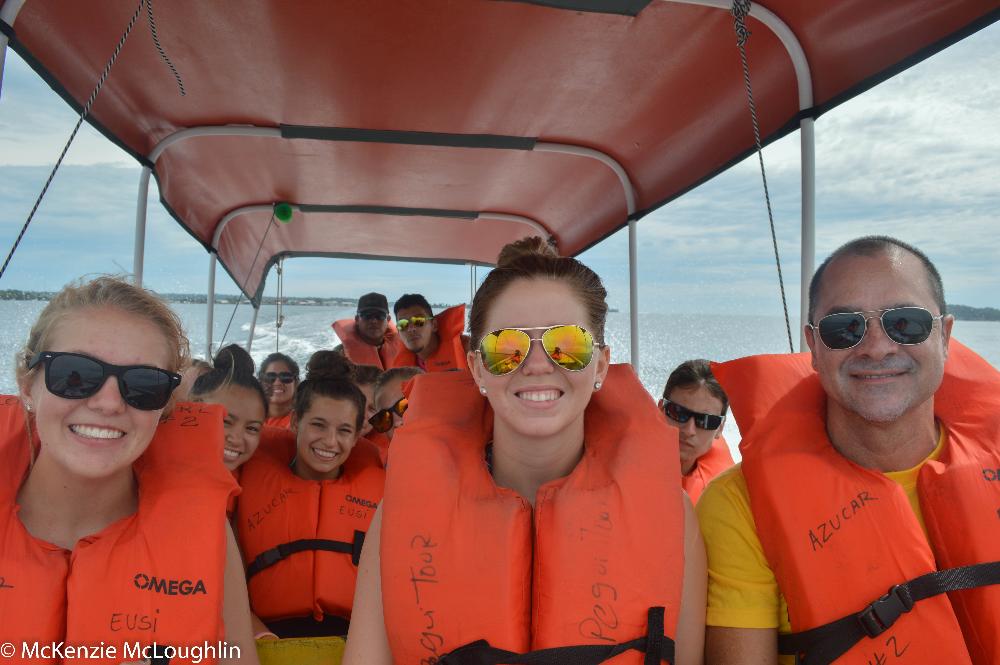 ---
TALK TO AN ADVISOR
If you would like to talk to an advisor about this program, you can find her name at the top of the brochure page. To make an appointment, or view walk-in hours for this advisor, please visit the "Talk to an Advisor" section.
---
STU

DENT EXPERIENCES
Alex Anzar
"The classes are fantastic. I get a lot of practice daily that has helped my Spanish vocabulary, grammar, and pronunciation."
Read his blog!

Thomas Rice
Costa Rica
"Being solo after traveling with a group ranging from the sizes of 4-17 people gave me a lot of freedom. Another great advantage of traveling alone is that you are not really alone, there are so many travelers, of all different fashions, to hang out with. To top it all off, I was in a place that National Geographic describes as 'the most biologically intense place on earth.'"
---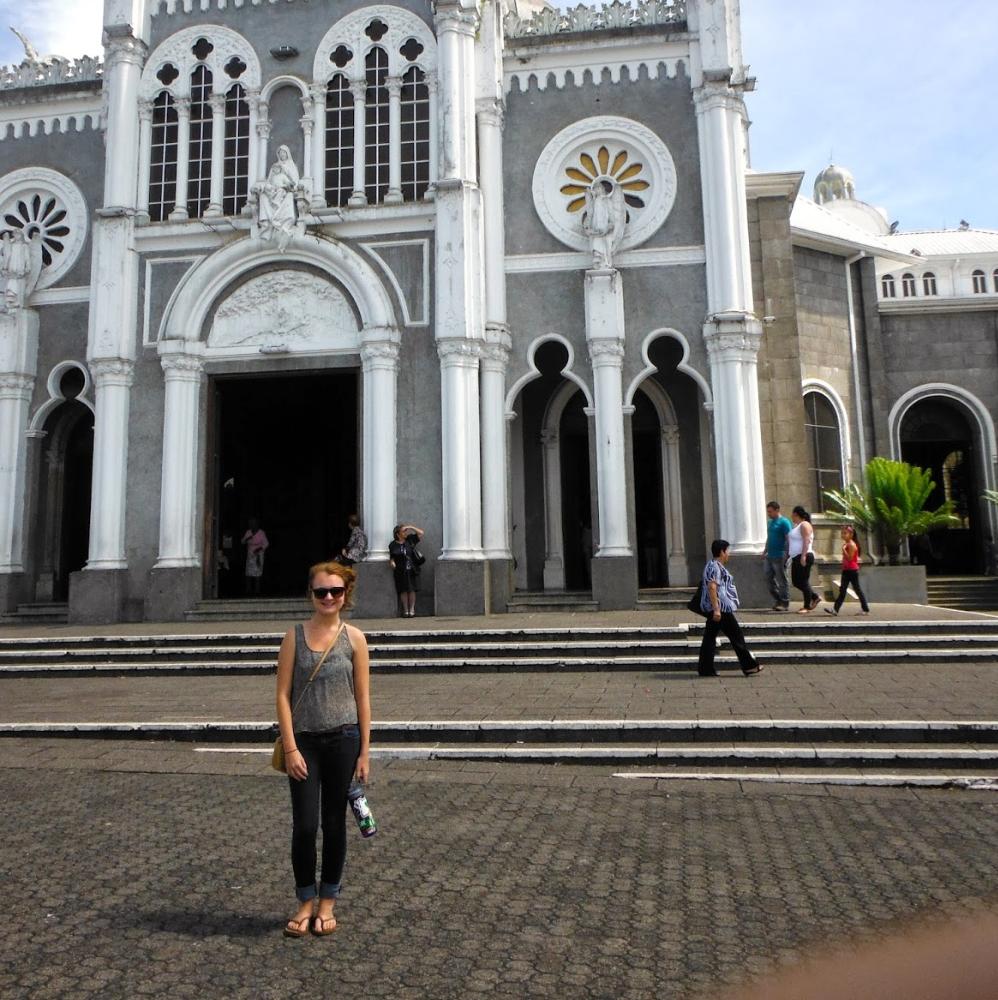 Kaysie Hogrefe
Costa Rica
"I've heard before that Costa Rica is one of the happiest places on earth. And although I have been very few places in my life time, I can't say I'd disagree. People here are (for the most part) friendly, outgoing, and happy to talk with you."

Read her Blog!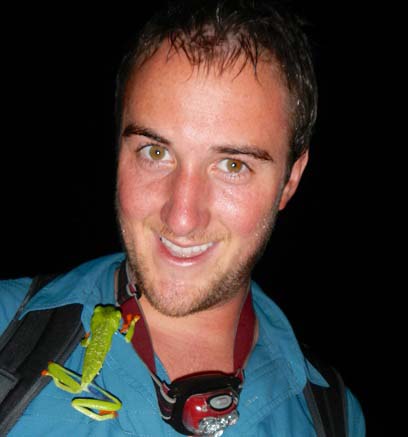 Justin Pine
Costa Rica
"Two of the islands were inhabited by indigenous tribes, and others were only home to the wildlife and visitors looking for refuge from the sun after snorkeling and white sand beaches to eat lunch on..."
---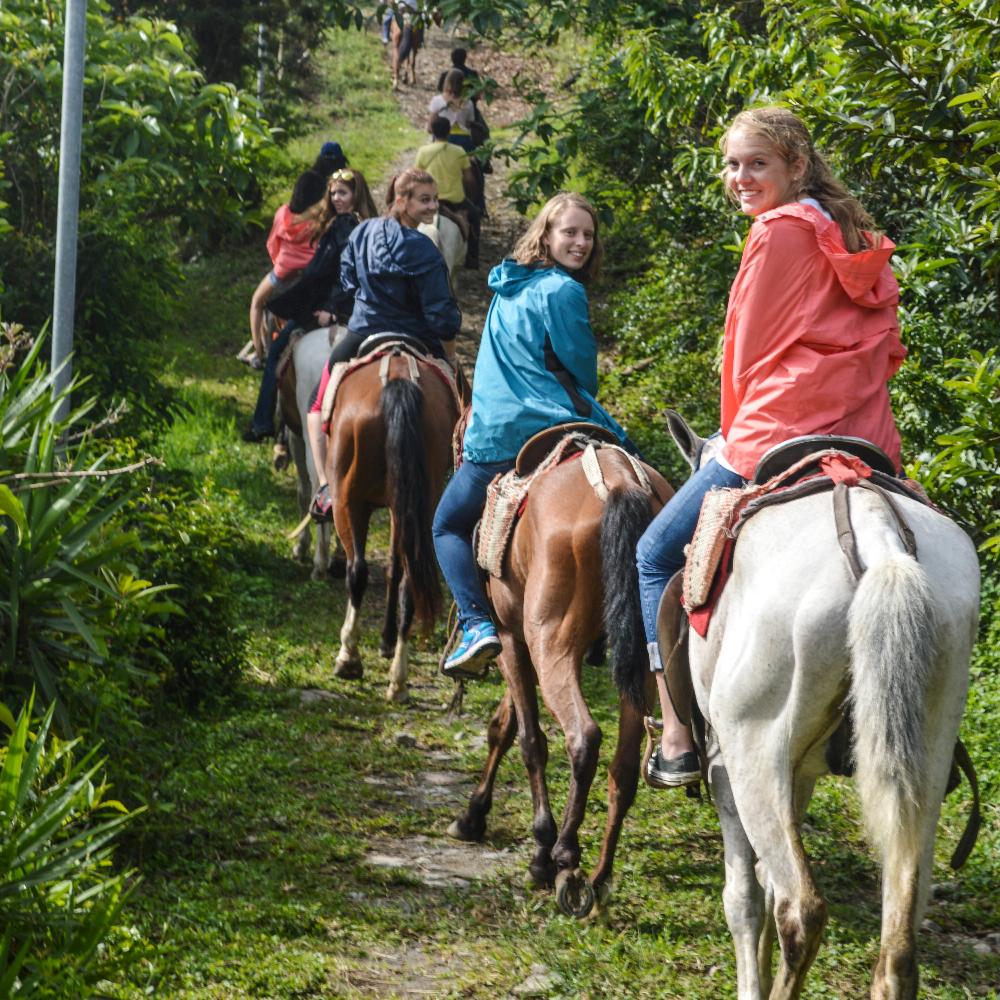 Daniella Laplante
Costa Rica
"I have now been in Costa Rica for two weeks. My Spanish professor is great and I have learned more Spanish in two weeks here than I would in a a month at home. Our Spanish class only has four people in it, so we have plenty of opportunities to practice."

Read her blog!

---
Alyssa Sisson
Costa Rica
"We got to go to a beautiful waterfall in the rainforest, which was spectacular! It's weird to think that I've come to a point in my life where seeing amazing waterfalls has become the norm. Don't get me wrong, I am still in awe every time I see one! But, it's crazy to think of how many I've seen in my time here...."
---
Nicole Hyatt
Costa Rica
" In Costa Rica, people greet each other with a slight kiss on the cheek. This is to say hello and goodbye. They are a culture full of hospitality."

Read her blog!

---
Katie de la Hunt
Costa Rica
"The vibes were very different and the feeling of tranquilo was everywhere. There were so much preserved nature and relaxed people. Everyone lives to the Caribbean rhythm, rain or shine. They are friendly and know how to have a good time. The people are as beautiful as the town itself....."
---
Courtney Tell
Costa Rica
" There is something extremely special about Tortuguero and the people that live there because I have never seen people more passionate about their jobs or felt as welcome into a pueblo as I felt there. Also we went on a canoe trip and say many caimans, lizards, birds, more turtles, frogs, and even an armadillo!"

Read her blog!

---
Sara Elizabeth
Costa Rica
"The comprehension and acquisition of Spanish is happening rather quickly because we are fully immersed in Spanish. In addition to learning Spanish, I am also learning more about the cultural, societal, and political normalizations that occur in Costa Rica. ....."
---
Haley Shaw
Costa Rica
" El EE. UU. es muy diferente de Costa Rica, como la clima, la comida, la cultura, y más. La clima en Costa Rica es muy húmedo y alrededor de las dos de la tarde, comienza a llover. "

Read her blog!

---
Ashlee Trujillo
Costa Rica
"Tamarindo is so beautiful! The beach is the best because the sand is so soft and the water is perfect! We cooked dinner, and breakfast at our hostel! That was super fun, and a great bonding experience for all of us! I feel like we have all become such great friends and it's so awesome. . ....."
---
Claire Kerata
Costa Rica
" Bonito (Beautiful): does not even begin to describe Montezuma, a beach town on the Pacific coast of Costa Rica. Paradise is one word I could use to describe it, but I do not think that paradise in our minds could even come close to the reality of Montezuma. We stayed in a hostel surrounded by dense forest, exotic fruits and flowers, and giant iguanas where over the balcony there was a perfect view of the ocean. In the morning monkeys feasted on fruits in the trees, and snuck glances at us with their human-like faces."

Read her blog!

---
Sabrina Carlson
Costa Rica
"We finally got downtown and took a look around and we were a little confused.... where was everyone? After about 10 minutes of walking we started to hear some music, we decided to follow the music and there it was, a street full of people. When I say full I mean it, it was a little bit impossible to see the street because there were so many people, but I liked it, it showed some culture and that everyone wanted to celebrate!"
---
Schannon Scirghio
Costa Rica
" After we had gone and seen the beautiful scenery and landscape up there??, we went back down to the active crater and the smoke had calmed down a little bit so we were able to see more of the crater and it was INSANE and beautiful. It is so cool to visit places such as this and think about how big these things are (like the volcano, or even the crater of the volcano) compared to us. It's such a crazy feeling and it makes me feel so small in relation to it."

Read her blog!

---
Jorge Reyes
Costa Rica
"My host family has helped me a lot during my stay so far. They have helped me find my way around the city, teach me about the culture, and they are always there if I ever need to just talk. Being with a host family is such a great thing because you truly get to see how someone lives in Costa Rica."
---