Education Abroad
Northern Arizona University
Center for International Education
studyabroad@nau.edu
928-523-2409
This page is the brochure for your selected program. You can view the provided information for this program on this page and click on the available buttons for additional options.
Fukuoka University of Education
Fukuoka, Japan
(Exchange Program) (Outgoing Program)
Term

Year

App Deadline

Decision Date

Start Date

End Date

Spring

2018

10/15/2017 **

Rolling Admission

04/07/2018

08/29/2018

NOTE: These dates are estimates. Exact dates will be provided later.

Academic Year

2018-2019

04/01/2018 **

Rolling Admission

TBA

TBA


**



Fukuoka University of Education
Fukuoka, Japan

---
ABOUT FUKUOKA, JAPAN
Kyushu, the southern-most part of the four main islands of Japan, is regarded as the cradle of Japanese civilization and has many places of interests. The main attractions of Kyushu are Mt. Aso, Kagoshima/Sakurajima, Kirishima, various islands off the coasts, some interesting hot springs, temples, shrines, and Nagasaki. The people of Kyushu also have a reputation for being very friendly.
Munakata city, surrounded by mountains, lies between Fukuoka city, Japan's 9th largest city, and Kitakyushu city. It has a population of over 80,000 and average temperature of 60 degrees.
Fukuoka City combines the attraction and convenience of a large urban center, with the abundant natural beauty of Hakata Bay. Visitors can enjoy a great range of sightseeing activities, including shopping in the city center; enjoy a relaxing resort-style experience; experience traditional festivals such as the Hakata Dontaku Port Festival or Hakata Gion Yamakasa; or sample delicious seafood caught fresh from the Genkai Sea. Offering smooth connections to domestic and international transport networks, and combining this with a functional urban environment and many other advantages, Fukuoka City is also making a name for itself as a convention city, hosting many events and conventions throughout the year.
---
ABOUT THE PROGRAM
Fukuoka University of Education was established in 1949 and currently hosts approximately 3,400 students. The campus is located about 40 minutes by train from the city of Fukuoka. The campus lies in a quiet, somewhat rural area providing for a relaxed atmoshere. Access to the city of Fukuoka, with a population of 1 million people, is within easy reach from the campus.
Fukuoka University is dedicated to holistic education, the cultivation of the whole person and the reintegration of knowledge through interdisciplinary education and research. In teaching and research, we seek to embrace both specialist and generalist approaches, nurturing both academic excellence and the highest ideals of the human spirit. In this way, we strive to fulfill our mission of contributing to society by producing creative and spontaneous graduates who can think and act both locally and globally in pursuit of truth and liberty.

Fukuoka University often has grant funds available each year for one NAU student to study with them for an academic year (October though August). To be eligible a student must undertake a program of Japanese language and culture and should be a Japanese or Asian Studies minor. The deadline to apply for these funds is February 1 (well before the program admission deadline). Qualified students who wish to apply should contact the program advisor for Japan.
---
ACADEMICS
Students will focus on the study of Japanese Language. Students can also learn about the history and culture of Japan through courses such as "Education in Japan" and "Japanese culture." The program is designed to provide intensive Japanese language instruction and comprehensive understanding of Japanese culture. More Academics.


Getting Credit for Studies Abroad
Students who wish to receive academic credit (aside from general elective and liberal studies credit) must have their courses pre-approved by the appropriate department. To view a list of academic advisors, please review the information in our Academics section. Once you apply through our website, you will be able to enter the classes you wish to take electronically. These classes can be reviewed and approved directly by faculty once entered. If you would like courses abroad to count for general elective credit or liberal studies credit only, please contact your Education Abroad advisor for those approvals.
---
ACADEMIC CALENDAR
Semester I: October to February*
Semester II: April to August

*Note: students may not study for the fall only; students must either choose a year-long study starting in fall or a spring only semester
---
HOUSING
There are a couple of housing options for students at Fukuoka
University of Education. Students can live in single rooms in the women's dormitory (next to campus) or the men's dormitory (1 mile from campus). Meals are available at both dormitories. Room and Board (including breakfast and dinner) is approximately 15,000 yen/month ($125).

There is also an International Student House in Fukuoka (45 min. by train) with single rooms available. Students stay at the Kashiihama facility.
---
VISAS
Visa Information

If your academic program in Japan is 90 days or more, you are REQUIRED to obtain a student visa from the Japanese government prior to departure. Exchange students should apply for the student visa. You must have a passport that is valid for at least 6 months AFTER your expected departure date from Japan. Your passport will physically remain at the Consulate until your visa is approved, so keep this in mind if you plan to travel before the program.

To obtain a Japanese visa you must always refer to the Japanese Consulate with jurisdiction over your state of permanent residence. Visa fees, application process, and requirements may change frequently. You should consult your Consulate General's website immediately to obtain a student visa application, a list of requirements, and to verify the application process and timetable. You may apply in person or by mail, based on the specific requirements from your Consulate. If you submit your visa application by mail we strongly recommend that you use certified mail so that you may track it later.

Currently US students are exempt from visa fees.
---
HEALTH INSURANCE
Students will be automatically enrolled in NAU's international health insurance plan with HTH Worldwide.

Additionally, students staying in Japan must participate in the National Health Insurance (NHI) Program. National Health Insurance covers 70 percent of your medical expenses and you pay the remainder (30 percent). NHI does not cover the following: acupuncture treatment, normal childbirth, traffic accidents (if the person responsible is known), general health check-ups, cosmetic surgery and similar cases. Also, NHI does not cover fees for private rooms or the like during hospitalization. Students will enroll in NHI upon their arrival.
---
COSTS
To view the costs for this program, click the "costs" link at the top of this page. This will direct you to a line-item breakdown of how much the program costs and what is included in those costs.
---
HOW TO APPLY
To apply to this program, all you need to do is hit the "Apply Now" button found at the top of this page. Once applied, you will have your own personal study abroad page, with a checklist of items needed in order to complete your application. Once you complete your application, you will be charged a non-refundable application fee of $100.

Requirements
2.5 GPA

4 semesters of college-level Japanese

Questions? Talk to an Advisor
If you would like to talk to an advisor about this program, you can find his/her name at the top of the brochure page. To make an appointment, or view walk-in hours for this advisor, please visit the "Talk to an Advisor" section.
---
STUDENT EXPERIENCES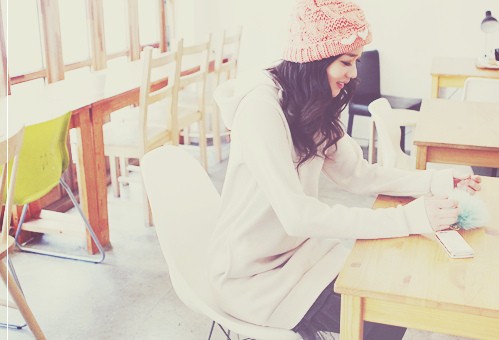 Samantha Christensen, Fall 2011
Click here to view Samanta's blog from Japan!