Education Abroad
Northern Arizona University
Center for International Education
studyabroad@nau.edu
928-523-2409
Staff
> Danielle Dawn Linde
Following is information for Danielle Dawn Linde:
Name:
Danielle Dawn Linde
Email:
Danielle.Linde@nau.edu
Office Hours:
Appointment Hours
Tuesday 9-11am
Wednesday 2-4pm
Friday 10am-12pm

Walk-in Hours
Monday 9-11am
Thursday 2:30-4:30pm

*All walk-ins and appointments are in Blome Hall (bldg. # 2)
Advises for:
Internships & Research, & Scholarships
About Danielle Dawn Linde: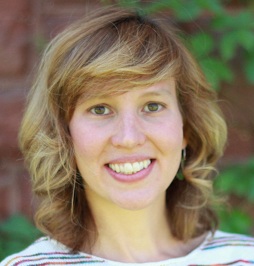 Danielle coordinates both the Global Research & Internship Program (GRIP) and scholarships for education abroad. Make an appointment or email her for information on either of these opportunities.
The Global Research & Internship Program (GRIP)
Experiential learning is my passion! Some of the most valuable experiences of my life have been working, volunteering and conducting research abroad. These kinds of hand-on opportunities will help you apply the skills learned in the classroom, reach your academic goals, make you stand out in any future job application and give you the confidence to make a more informed career choice.
The Global Research & Internship Program (GRIP) will help connect you to internship, research or volunteer opportunities abroad in your field of study for academic credit. Make an appointment or come to an information session to learn more about the opportunities available, application process, safety, academic credit, funding and more!
Education Abroad Scholarships
I am committed to help every NAU student, despite their financial situation participate in one of our education abroad programs. I am here to help guide you in finding the right funding for you and crafting a winning scholarship application. Every semester I provide useful scholarship information sessions and one on one advising for any student who is concerned with financing their program abroad.
Last academic year NAU students received over $200,000 to help offset their study abroad programs. We have made going abroad a reality for hundreds of NAU students with financial need and we can make it happen for you!